Why the ACCT needed a rebrand
CEO Beth Janson on how the industry organization can better promote and support Cancon.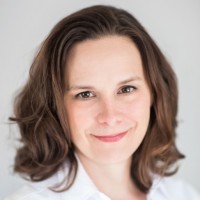 With awards season in full swing, it's time to celebrate the best in Canadian film and television.
For its part, the Academy of Canadian Cinema & Television (ACCT) will be announcing the nominees for the Canadian Screen Awards on Jan. 17 – along with a new logo, website and Academy rebrand.
For ACCT CEO Beth Janson, who took over for Helga Stephenson on June 1, 2016, the rebrand isn't just about debuting a new look – it's about introducing a new vision for the Academy.
"I really want the Academy to be a marketing vehicle for our nominees," she told Playback Daily. "[And it's not just about the films for me; it's really about the talent behind the scenes, which is a place where I think we do really well. What I've learned is that there's so much that the Canadian public doesn't know about this industry. They have no idea that Paw Patrol is a Canadian property [for example]. I think it's really important that they do know. "
Marketing and discoverability have long been hot topics in the Canadian industry, with many – not to mention entire conferences - committed to figuring out how to get Cancon in front of the right audiences. For Janson, its imperative that the Academy do its part.
Going forward, the Academy will approach its Screen Award nominees "from a marketing perspective" and pick out interesting stories about the nominees to push out to the general public, she said.
"With the support of The Bell Fund, we have a pretty sophisticated campaign that includes paid media so that we can specifically target certain stories demographically and geographically. A big part of my mission is to have the Canadian Screen Awards resonate across the country – and not just in Ontario and Quebec," she said. "We're really getting to know the nominees, at a level that we haven't done before, and trying to find the stories that we can use to match them with the demographic, the media-targeting that we have at our disposal."
One way the ACCT will help push out these stories is by working with its publicists to place nominees on morning talk shows, she said. "We're doing a lot more of that work to drive [nominees] from a human interest point of view," she said.
Ultimately, she said, the Academy has to create a reason for Canadians to care about Canadian film and TV.
While the new mandate for Janson's ACCT is clear, it's new look is still a secret. But the reason for the change was simple, she said.
"The star and the maple leaf was just too on the nose. We get it, it's a Canadian star system," she said. "I wanted something that was a little more sophisticated and clean, from a look perspective."
The new logo, and website, will be revealed on Jan. 17 at the nominees announcement. Canadians will also be able to tune into the announcement live on the Academy's Facebook page.
The 2017 Canadian Screen Awards, hosted by Howie Mandel, will be held March 12 in Toronto. The show will be broadcast live on CBC.
Photo credit: Anna Herbst