BBTV expands into new markets
The Vancouver-based multi-channel network led by Shahrzad Rafati launched today in eight countries across Southeast Asia and the Middle East.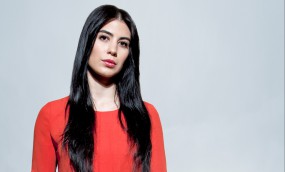 Vancouver-based multi-channel network BroadbandTV (BBTV) has expanded into eight more countries across the globe.
The MCN today launched in Singapore, Malaysia, Taiwan, South Korea, Vietnam, Saudi Arabia, United Arab Emirates and Egypt. With its online video platforms now available in those countries, BBTV is currently recruiting local creators.
In a release announcing the expansion, BBTV's founder and CEO Shahrzad Rafati said the regions the company is focusing on offer significant growth potential. "Southeast Asia is the world's fastest growing internet economy, [with it] expected to reach $200 billion by 2025. Today, the Middle East is only capturing a fraction of its total digital potential, it has the ability to add $95 billion per year to its total GDP through digital, by 2020," said Rafati, citing data from Google and Temasek, and McKinsey reports.
BBTV currently operates in seven languages across 23 countries and is the largest MCN globally, with a network of 85,000 content creators, and reaching 22 billion monthly views. In 2013, Luxembourg-based entertainment network RTL group acquired a 51% stake in the company.