The '10s: The era of SVODs and Let's Talk TV
We're wrapping up our birthday throwback series with a dive into the recent past: Netflix, the CRTC and the Corus/Shaw deal will shape the industry for years to come.
The media world is in flux. New players are on the scene. Consolidation means less competition. Controversy abounds at the CRTC. Technology is forcing a change.
Welcome to the '80s! We mean the '90s. We mean the '00s. We mean the '10s. Okay, the media world has always been in flux. And we should know – Playback has been covering the film and television industry for 30 years.
To celebrate, we dove into our archives, pulling up throwback headlines, forgotten shit disturbers, media mergers for the ages and everything else to walk you down memory lane.
They say those who ignore history are doomed  to repeat it. But that's cool, our history is kind of fun – bring on the chaos!
The 2010′s: 
Biggest regulatory curveball:
The on-going Let's Talk TV and Simsub conversations at the CRTC are sure to have a lasting effect on the broadcast industry for years to come. Core among the conversations taking place include a-la-carte TV offerings versus cable bundles, whether or not local TV is serving Canadians and whether Canadian content is truly thriving online.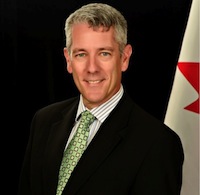 Biggest Shit Disturber:
Perhaps one of the most divisive figures in Canadian media in recent years is CRTC commissioner Jean-Pierre (JP) Blais. While championing the CRTC's mandates to listen to the views of ordinary Canadians and offer greater amounts of choice to consumers, Blais has been ruthlessly unapologetic to big broadcasters, stating in a February 2016 speech, "I listened as Canadians spoke with intelligence and passion to many of the issues…while corporate executives who own luxury yachts and private helicopters came looking for subsidies."
Biggest merger or acquisition:
The $2.65 billion Shaw/Corus acquisition is the mightiest of recent deals. While the dust from the merger is still settling, the acquisition gives Corus 15 conventional channels, 45 specialty channels and dozens of radio channels – 34% of the English market audience (just behind Bell).
Highest-rated Canadian show:
While it's a spin-off of an American hit, it's hard to compete with the success of The Amazing Race Canada from Insight Productions. The series is consistently the highest-rated primetime show over the last three years, pulling in an average of 1.9 million viewers a week this past summer – sometimes beating out the U.S. series' audience.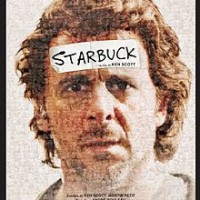 Highest Grossing Canadian film:
Starbuck (Caramel Film), a comedy about a man who anonymously donated sperm in the '80s who went on to discover he'd fathered hundreds of children, pulled in $6.32 million worldwide in 2011. The movie would be remade in France, Bollywood and Hollywood, this time with Vince Vaughn in the leading role.
Biggest tech innovation:
Smart TVs, connected devices and the increasing popularity of SVODs have helped broadcasters and new players make sense of the internet wild west. With Netflix made available in Canada in 2010, traditional players like Bell and Rogers rushed to fill the space, bowing their own versions CraveTV and shomi, respectively.  The new way of disseminating content is still in flux (RIP shomi), but the increasing ubiquity of television over the internet is already starting to shape the way the industry creates content. SVODs Netflix and Hulu are providing different opportunities for Canadian producers looking for new outlets, not to mention broadcasters looking for bigger-budget partnerships.
"SVOD has clearly changed the audience's expectation of formats, of structuring, of storytelling, of financing," says Jay Bennett, SVP of creative and innovation at Shaftesbury. "For producers, if you do a Netflix deal, sure, you'll get a nice chunk of change, but they take the rights for 15 years. As Canadian producers, it gives us a lot of new factors to consider."
While the advent of SVODs and more free, user-generated sites like YouTube have drastically changed distribution models, Bennett says the challenges producers are currently facing shouldn't scare anyone off."Forest fires occur to create new growth," he says. "They are part of thecycle of a healthy forest. In a way, we are going through that now."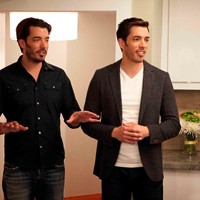 Biggest Canadian export:
First launched in 2011, it's hard to imagine a Canadian media duo more prolific than the Property Brothers (Cineflix Productions). Twins Jonathan and Drew Scott have dominated the genre of home improvement and DIY, with their most recent season pulling in an average of 2.2 million viewers, according to HGTV. Beyond success south of the border, the Brothers' flagship series and spin-offs have been distributed to more than 100 countries including Australia, Italy, France and China. Recent spin-offs picked up in the U.K. include Property Brothers at Home, Property Brothers At Home on the Ranch, Buying + Selling and Brother vs. Brother.
Editor's notes:
When she first started, current Playback editor Katie Bailey says apps were all the rage, Netflix was but a distant dream, and the industry was still reeling from the Canwest acquisition of Alliance Atlantis. But it's the current Let's Talk TV conversation she bills as a defining moment during her time in the media industry. "We still have no idea how the Heritage Committee hearings will impact the Canadian industry: it could be significant, or nothing at all. But Let's Talk TV brought hard – and arguably much-needed – conversation about how the media business functions to the forefront. People stream Netflix because it's easy, cheap and it satisfies their needs. They continue to complain about their cable companies because they are none of those things. And do they care if a show is Canadian or not? Only if it's bad."
This article originally appeared in Playback's Winter 2017 issue.
Image via flickr 
Correction: The magazine version of this article incorrectly stated Property Brothers was launched by Scott Brothers Entertainment. In fact, it was launched by Cineflix Productions. Playback regrets the error.