Playback's 2016 Canadian Film & TV Hall of Fame: Phillip Borsos
The savvy Vancouver filmmaker was on-trend, chasing big budgets, big stories and commercial success.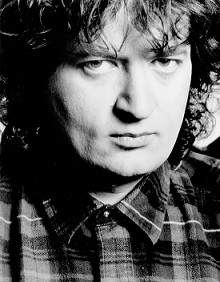 Although filmmaker Phillip Borsos was only 41 when he died of leukemia in 1995, over his short career, the Australian-born Canadian created a series of powerful projects, leaving a distinct mark on the Canadian film landscape.
Today his legacy endures through a juried competition at the Whistler Film Festival, the powerful roster of films he made (five features, three short docs) and through the memory of those who worked with him.
"He is arguably the preeminent filmmaker to emerge from Western Canada," says Paul Gratton, director, Whistler Film Festival, where the Borsos competition is in its 13th year.
Borsos shot out of the gates with early successes, turning the commentary on industrial and societal change of his first three short docs (the third, Nails, 1979, earned him an Oscar nomination) into The Grey Fox, a film about a stagecoach robber at the peak of his career during a time when cars started taking over the streets.
With that first feature, Borsos carved the direction of his career. "He was going to make films that would find an audience," says Gratton, often not the approach of young filmmakers looking to create a distinctive, art-house mark. "There was nothing overly experimental or self-indulgent in his work. He was really trying to make movies he could take to a wide audience and he was doing it with intelligence, skill and storytelling ability."
With seven Genies, The Grey Fox turned out to be a critical success. While producer Peter O'Brian (Independent Pictures Inc) forked over $4.5 million to make the film (not a piddling amount for a Canadian film in 1983), it would also go on to bring in $5.5 million at the box office.
That success gave Borsos the impetus he needed to aim higher. Bethune: The Making of a Hero (1990) was the most ambitious and expensive film ever made by a Canadian at that point, Gratton says. With a whopping $18 million tag, it hit a few other firsts. It was a tri-country coproduction with China and Spain at a time when copros were not the norm, not to mention it was one of the first multi-million dollar film partnerships with communist China.
Referencing the Chinese collaboration, O'Brian, who produced almost all of Borsos' films, says. "I don't think he ever felt restricted. He liked the idea of a bigger canvas to work with; his style was grand and big."
Borsos parlayed his early success into three other films: The Kurt Russell-starring The Mean Season (1985), One Magic Christmas (distributed by Disney, 1985) and finally Far From Home: The Adventures of Yellow Dog (1995), a film practically made in his backyard.
The timing of the Far From Home script underscored his understanding of the market: At the height of family friendly, animal-focused films like Lassie and Free Willy, 20th Century Fox couldn't resist the story between a young boy and a dog. The film made the distributor $11.6 million at the box office.
Today his name lives through the Borsos Whistler competition. Movies by young Canadian filmmakers aimed at an intelligent broad audience are a guiding principle of the competition, says Gratton. Recent winners like Jamie M. Dagg (River), Maxime Giroux (Félix & Meira), Larysa Kondracki (The Whisteblower) and Stéphanie Lapointe (The Secret Life of Happy People) have taken home the award's $15,000 cash prize.
"The legacy of Phillip is the ongoing quality of Canadian filmmakers," says O'Brian. "He was an idealist filmmaker. He wanted to make films that would excite the world."