The '00s: What defined the turn of the century?
We're diving into a decade of unprecedented tech disruption, big-time mergers and acquisitions and era-defining Cancon.
The media world is in flux. New players are on the scene. Consolidation means less competition. Controversy abounds at the CRTC. Technology is forcing a change.
Welcome to the '80s! We mean the '90s. We mean the '00s. We mean the '10s. Okay, the media world has always been in flux. And we should know – Playback has been covering the film and television industry for 30 years.
To celebrate, we dove into our archives, pulling up throwback headlines, forgotten shit disturbers, media mergers for the ages and everything else to walk you down memory lane.
They say those who ignore history are doomed  to repeat it. But that's cool, our history is kind of fun – bring on the chaos!
The 2000s: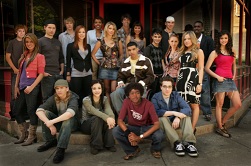 Biggest Canadian export: 
Epitome's Degrassi franchise was a long-running sleeper hit, and even after the series finale in 1991, the show managed to stay on the air through most of the '90s. So it's no surprise that broadcaster CTV jumped on the chance to reboot it in the new millennium, with The Next Generation. While it jumped around channels (from CTV to Much to MTV to Netflix) the Toronto-shot series was often the most-watched drama series in Canada and on its U.S. channel TeenNick. "It's the standard everyone quoted as being a Canadian success story," says John Barrack, partner, Don Carmody Television.
Biggest tech innovation:
The internet, duh. But for real this time. Faster download speeds and better connectivity were a double-edged sword for many in the film and TV industry. While it meant it was easier to connect with audiences in the digital sphere (a space younger brands like Degrassi dominated early), it also meant an increase in illegal pirating. TV audiences began to show signs of leaving the platform, while cinemas feared a dip.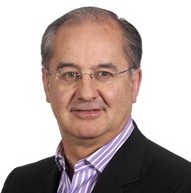 Biggest shit disturber:
It's a bit of a tie: Richard Stursberg, the former head of CBC and Telefilm, famously posed the question of whether Telefilm was designed to support art house or make Canadian features people actually wanted to see. "That, believe it or not, was a controversial thing," says Barrack. On the other hand, in 2000, Ivan Fecan was front-and-centre in negotiations to have CTV acquired by BCE and soon after was central in acquiring the Globe and Mail, creating media powerhouse Bell Globemedia. The Globe & Mail said this of him when he stood down as head of CTVglobemedia in Sept. 2010: "He is widely regarded as the most powerful and influential television executive in the Canadian industry's modern era."We concurred, naming Fecan our Person of the Decade that same year.
Biggest regulatory curveball:
By getting rid of the selective funding system, (whereby people had to wait in line to get their applications time-stamped by the Canada Television Fund), the industry moved to a system that introduced some "sanity" by letting broadcasters decide which projects would be most likely to succeed, says Barrack.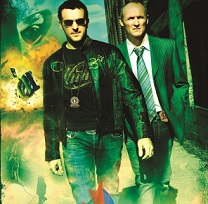 Highest-grossing Canadian film: 
While there were a handful of cross-border hits in the '00s (including the continuing successful Resident Evil films), in true Canadian fashion Bon Cop, Bad Cop (Alliance Atlantis) snags the honour of highest grossing Canadian film. The half-French, half-English movie pulled in more than $12.72 million in 2006 on a budget of $8 million.
Biggest merger or acquisition:
The decade was dominated by the two major media players: Canwest, which picked up Alliance Atlantis Broadcasting for $1.5 billion in 2007; and Bell Globemedia, which acquired CHUM for $1.7 billion in 2006. Barrack credits the buys on the explosion of specialty from the '90s, which both Alliance Atlantis (HGTV and Showtime) and CHUM (Much and Space) were leaders. Longer term, the consolidation meant fewer opportunities for producers, leading many to seek broader opportunities with international partners.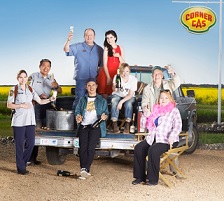 Highest-rated Canadian show:
Consistently pulling in more than a million viewers a week, CTV's oh-so Canadian Corner Gas (Brent Butt's Prairie Pants Productions) nabs the honours. The series helped pave the way for hits like Little Mosque on the Prairie and Schitt's Creek.
Editor's notes:
Mark Dillon (editor, 2005-2008) points to Corner Gas as his favourite industry success story. "Here was a show that was so unapologetically Canadian – set in small-town Saskatchewan, of all places," he says. "It did not strive to be generic in order to attract a U.S. broadcaster, and therein lay its appeal at home. CTV got behind the show in a big way and in its 2004 to 2009 run it never failed to land one million viewers, the gold standard for success in these parts."
This article originally appeared in Playback's Winter 2017 issue.