In brief: Helga Stephenson honoured; Rogers goes with Comcast
The former CEO of the ACCT has been appointed to the Order of Ontario, Rogers ends its in-house IPTV plans, plus more news.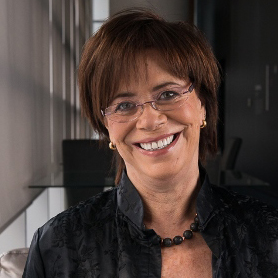 Helga Stephenson appointed to the Order of Ontario
Helga Stephenson, the former CEO of the Academy of Canadian Cinema and Television (ACCT), has been appointed to the Order of Ontario. The distinction, which is the province's highest honour, was bestowed on Stephenson for her contributions as an arts administrator and a human rights activist. Aside from her work for the ACCT, Stephenson also led TIFF in the role of festival director from 1986 to 1996, as well as helping to establish the Canada Committee of Human Rights Watch and the annual Human Rights Watch Film Festival. Stephenson, who was this year named to Playback's Canadian Film and Television Hall of Fame, retired earlier in 2016.
Production wraps on The Crescent
Filming has wrapped on Nova Scotia-shot horror The Crescent, from director Seth Smith (Lowlife). The feature is produced through Nova Scotia-based production company Cut Off Tail, which consists of Darcy Spidle (who wrote the film), Nancy Urich (who produced) and Smith. The Crescent was shot over two weeks at Nova Scotia's South Shore and follows a mother and her toddler as they struggle to find spiritual healing after an unexpected death in the family. In Canada, Raven Banner Releasing holds the distribution rights.
Rogers ends IPTV plans, partners with Comcast
Rogers Communications has scrapped its plans to build an in-house IPTV system in favour of partnering with Comcast to license U.S. cable company's X1 IP-based video platform. The change in direction, according to a press release from Rogers, will see the company take a pre-tax non-cash asset impairment charge of between $475 million and $525 million (CAD) in its fourth quarter, ending Dec. 31, 2016. The new service will launch in early 2018, according to Rogers.
White Pine's We are Canada receives Canada150 coin
White Pine Pictures has announced that it received $500,000 in funding from the Government of Canada for its docu-series We Are Canada. The six-part bilingual series was earlier this month unveiled as part of CBC's programming for 2017. A premiere date has not yet been set for the hour-long show, which looks at young Canadians that are shaping the nation's future.
NSI IndigiDoc names short doc participants
The National Screen Institute has named the winning filmmaking teams for its 2017 NSI IndigiDocs course. The chosen projects were Bradford's Story, from Roger Boyer and Darcy Waite (Winnipeg),  Cedar & Spruce, from Odessa Shuquaya and April Johnson (Vancouver), Mihkowapikwaniy, from Micheal Auger and Petie Chalifoux (North Vancouver) and  Residential Ravens, from Steve Sxwithul'txw and Michele Mundy (Duncan, BC). The course provides participants with training, mentorship and funding towards the production of a short documentary.