The '90s: The era of Due South, going public and budget reductions
We're looking back on the shows, mergers, regulatory curveballs and tech innovations that defined the Canadian media landscape in the 1990s.
The media world is in flux. New players are on the scene. Consolidation means less competition. Controversy abounds at the CRTC. Technology is forcing a change.
Welcome to the '80s! We mean the '90s. We mean the '00s. We mean the '10s. Okay, the media world has always been in flux. And we should know – Playback has been covering the film and television industry for 30 years.
To celebrate, we dove into our archives, pulling up throwback headlines, forgotten shit disturbers, media mergers for the ages and everything  else to walk you down memory lane.
They say those who ignore history are doomed  to repeat it. But that's cool, our history is kind of fun – bring on the chaos!
The 1990s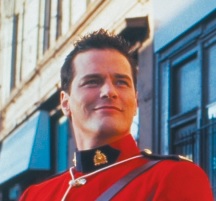 Biggest Canadian export:
Due South (Alliance Communications), which aired during primetime on CBS, is likely the biggest export. (It ran for four seasons in Canada.) It was the first Canadian show to air on a major U.S. network in primetime. While it only ran for one season before it was cancelled, the network belatedly reversed its decision and began airing season two in Dec. 1995. CBS cancelled the series again after season two, this time for good.
Biggest regulatory curveball:
In 1995, the CBC's budget was cut by 4%, while Telefilm and the NFB saw a 5% reduction each. Then in 1996, the Ontario government drastically cut funding to the OFDC and the Ontario Arts Council. Producers were forced to adapt to the lower budgets and the effects would be felt well into the next century.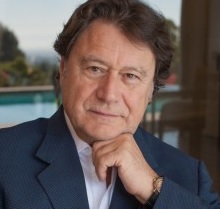 Biggest shit disturber:
Robert Lantos was larger than life. Beyond his mega merger forming Alliance Atlantis with Michael MacMillan (another big shit disturber at the time), he also spearheaded some of the biggest hits of the '90s. "He fears nothing," producer Barbara Samuels said of Lantos in a 1998 interview with Playback. "I've seen him pull mind games with the U.S. network executives. I've seen him pull numbers and say 'No, they're going to wait for me and do it my way.' If the door slams in his face, he'll kick it open or say 'F*** you. I'll go through another door.'"
Biggest Canadian show:
With 15 seasons and an average of one million viewers a week (not to mention 23 Gemini nominations and one win), we're giving The Red Green Show (S&S Productions) the honours.
Biggest merger or acquisition:
Atlantis acquired Alliance in a reverse takeover to create Alliance Atlantis Communications in 1998. The company operated 13 specialty channels including HGTV Canada, Showcase Television, History Television and Food Network. It also distributed and produced movies and TV including CSI. The acquisition made AA the 12th largest production and broadcasting company in North America at the time.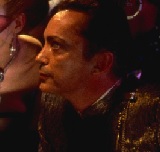 Highest grossing Canadian film:
Alliance Communications' action/thriller Johnny Mnemonic (1995) grossed more than $19 million in North America (on a budget of $26 million) and grossed more than $52 million worldwide. At home, Richard Goudreau's Les Boys (Melenny Productions) took home $6.9 million at the Canadian box office and inspired three sequels.
Biggest tech innovation:
Well, the internet, duh, though cable companies, broadcasters and prodcos wouldn't start to feel the burn until the late '90s, early '00s. CGI also comes to mind. Two companies – commercial producer Toronto-based Topix and Vancouver production company Mainframe were definitely innovators in this space. Topix created the first fully CGI rendered ad for Life Savers in 1994, while Mainframe's ReBoot was the first fully computer-generated animated series in 1994. It would go on to be cancelled after the second season before getting a third season and a movie, broken into a season-long arc, in 1997. But ReBoot refused to die, with a sequel currently in production.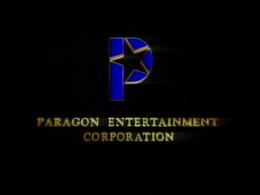 Biggest 'everyone jumped on board' trend:
Following Paragon Entertainment's bid to go public in 1993, five other production companies followed suit. Nelvana, Alliance, Atlantis, Cinar and Malofilm all took their businesses public within a year. This move gave prodcos newfound access to capital to develop and expand their libraries. "We saw a window and we all piled through," says MacMillan. "[It was] a time of risk-taking and growth."

Editor's notes:
Mark Dillon (editor, 2005 to 2008) said one 1999 CRTC Television policy (coupled with the decreased budgets at funding bodies) would go on to shape the industry for the next decade. "The removal of spending requirements on Canadian programming for conventional broadcasters led to TV schedules with indigenous shows that were not, let's say, high-end," he says. On a more positive note, Maddever says the boom in children's programming from firms like Nelvana and Cinar helped propel Canada's presence on the international stage. Animated evergreen kids brands were easily translated into other languages and helped create a robust merch and licensing business that afforded companies the ability to really invest in high-quality productions, she says.
This article originally appeared in Playback's Winter 2017 issue.

Correction: The magazine version of this story incorrectly stated Due South was an Alliance Atlantis production when it was in fact an Alliance Communications production. The magazine also stated that Mark Dillon was the editor of Playback from 2000-2008, when in fact Dillon was editor from 2005 to 2008.  Playback regrets the errors.