Thirty years of industry evolution
It's our birthday, we'll throwback if we want to! Playback is celebrating its anniversary, so we're counting down the major industry milestones and players. First up, the '80s.
The media world is in flux. New players are on the scene. Consolidation means less competition. Controversy abounds at the CRTC. Technology is forcing a change.
Welcome to the '80s! We mean the '90s. We mean the '00s. We mean the '10s. Okay, the media world has always been in flux. And we should know – Playback has been covering the film and television industry for 30 years.
To celebrate, we dove into our archives, pulling up throwback headlines, forgotten shit disturbers, media mergers for the ages and everything  else to walk you down memory lane.
They say those who ignore history are doomed  to repeat it. But that's cool, our history is kind of fun – bring on the chaos!
The 1980s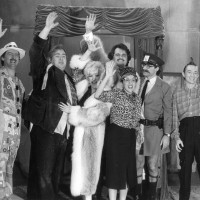 Biggest Canadian show: 
SCTV (Old Firehall Productions, 1976-1984) was the most popular, and highest-rated Canadian series of the day, though ratings themselves are hard to come by. It was also one of the biggest exports of the early '80s, getting picked up on NBC and Cinemax, and nabbing 15 Emmy nominations (and one win) during its short run south of the border (not to mention providing a launch pad for the careers of John Candy, Eugene Levy and Catherine O'Hara). At its peak, the late-night series captured 800,000 American viewers, and was the top-ranked syndicated series in its time slot. Of course, 1987′s Degrassi Junior High (Epitome Pictures) and 1985 Canadian classic mini-series Anne of Green Gables (Sullivan Entertainment), would both go on to have lasting legacies, each spawning numerous sequels and reboots over the years.
Biggest influencer:
"Harold Greenberg was bigger than life," says producer and lawyer Michael Levine. The former head of Astral Media spearheaded the move to pay-TV and specialty channels in the '80s, and was a driving force behind Canada's first major international film hit (Porky's). Moses Znaimer too might lay claim to the title of biggest shit disturber. The founder of Citytv and MuchMusic, would go on to shape the specialty TV space with the creation of Bravo, SexTV and Space, particularly through his street-level approach to content. "It's my view the battle for hearts and minds will be won by those who recognize that television is not a problem to be managed, but an instrument to be played," he once famously said.
Biggest regulatory curveball:
The CRTC approved six specialty channels in 1982. They were The Movie Network, First Choice, three regional general interest networks in Atlantic Canada, Alberta and Ontario; Canadian culture focused C-Channel, and a regional multi-lingual pay service in B.C. This was the start of the specialty boom, which would open up a myriad of new opportunities for content creators across Canada.
Biggest merger or acquisition:
Robert Lantos and Stephen Roth's RSL Entertainment (founded in 1975), the production co behind Scandale and Sword of Gideon, merged with International Cinema in 1985 to form mega studio Alliance Communications.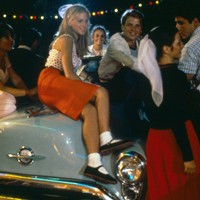 Highest Grossing Canadian film:
Before there was sex in the city, Kim Cattrall starred in the 1981 sex comedy flick Porky's. The movie, produced by Don Carmody and Harold Greenberg-led Astral Films and distributed by 20th Century Fox, pulled in more than $105 million domestically on a $3.8 million budget.
Biggest tech innovation:
Gerry Flahive, former senior producer of the NFB, points to the shift from 16mm to VHS as the single biggest tech change of the '80s. "It wasn't too long after I arrived in the early '80s that VHS started to become a legitimate medium for production as well," he says. "When I started at the film board there were people who had been using 16mm technology since the '50s. It's unimaginable now to say let's freeze [tech] for 30 years and not make any changes."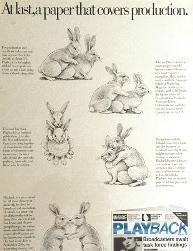 Editor's Notes:
Founding editor Mark Smyka recalls an issue where the first market issue at Cannes would be stuck at a distribution centre for the duration of the film fest. To avoid letting advertisers down, Jim Shenkman, founder of Playback's parent company Brunico, bought three oversized pieces of luggage and loaded them up with copies of the broadsheet. Along with Smyka's wife, the three of them visited every hotel near the Palais, and using the time-tested technique of distracting the doorman, shoved copies of Playback under each hotel room door, effectively carpet bombing the festival.  And few might remember it, but in the early days Playback also covered radio and commercial production, says current executive editor Mary Maddever. Commercial production in particular brought a lot of talent to Canada because of the low dollar she says. "So in the same way studios come to shoot movies here, very high-end commercial shoots were here – so they needed top directors and cinematographers, like Derek Vanlint (DOP on Alien) who had a commercial co here. It allowed people to work with very experienced people." The commercial production companies had a huge infrastructure, she adds, from wardrobe to camera departments. "Having these assets meant all the [staff] could shoot music videos and such on the side," Maddever says. "There's all sorts of creative people that industry spawned."
This article originally appeared in Playback's Winter 2017 issue.
Correction notice: An earlier version of this article incorrectly stated the budget for Porky's. This version has been updated to reflect the true budget. Playback regrets the error.