One step forward, one step back
Original Playback editor Mark Smyka reflects back on how the industry has changed...and how it's stayed the same.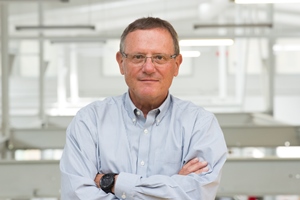 Playback launched during an industry boom time. It really was the best of times.
Yet, amid the generous supply of advice and opinion that flowed freely from insiders as we researched the viability of an industry trade magazine 30 years ago, came this frank warning: Beware the Canadian film and TV production industry's history of boom and bust.
Clearly in 1986, when the first issue of Playback appeared in late September just after that year's edition of the Toronto Festival of Festivals, the industry was confidently riding a healthy upswing, by all accounts its biggest ever.
As in other boom cycles, tax incentives and a low dollar – valued at around US$.72 at the time – made Canada an incredibly attractive place to shoot. There were plenty of production dollars to go around, a fact easily confirmed by the endless streams of location trailers that lined our city streets.
The TV set still held the North American living room in its grip and longer-form projects such as made-for-TV movies and mini-series were being churned out like sausages to feed the sudden arrival of new specialty and cable channels. Demand was at an all-time high.
As we began reporting the news, we could sense that along with the prosperity there was a parallel feeling of optimism – a growing perception that this boom cycle would not only last, but actually expand the industry. Evidence was there in the money that was going into permanent facilities across the country.
Importantly, it wasn't just in studio space, but in post-production, film labs, state-of-the-art equipment and talent across the board, on the set, behind the camera, in design and post houses, literally everywhere.
The Canadian industry was quickly reaching par with other major production centres around the world and unlike some cranky jurisdictions, we were famously nice and easy to work with. The other plus side of the story for Canada was that unlike some other industry sectors, this one didn't come with side effects: No polluted rivers, no denuded forests. Just people taking pictures.
With each new edition of Playback, we chronicled the steady growth and maturation of the Canadian film and TV production business. Its rise to world-class standing became reflected in exactly the right place and where it should be – on the screen.
At the same time, a new generation of no-nonsense business leaders and savvy deal-makers was learning how to play the game at the highest levels. Our big studio brands were gaining close to Hollywood status. Our industry was also getting smarter, using its well-worn path to government to forge co-production treaties with new partners around the world to help, once again, improve the value of the product where it mattered most.
We steadily earned more attention as well as the admiration of the global production and distribution community, whether through the steady improvement of our output, or at international events, including our own festivals in places like Banff, Toronto, Vancouver and Montreal, or important markets such as Cannes.
I was so happy to be a part of that transformative period and proud to have been there as it happened. That was then.
Now, I'm a film and TV consumer, glad that no bust period completely decimated our production infrastructure, which has held relatively firm, grown and prospered.
But, for all the progress in our ability to make film and TV product, it seems that one, very significant achievement, still eludes us. Unless I've missed something, the yearning for a clearly defined identity in English Canadian film and TV that echoed throughout the industry so often 30 years ago seems to have remained unfulfilled. I can see little evidence to suggest that much has changed. For every vibrant step forward, like Thunderbird and Soulpepper's rich and resonant Kim's Convenience, there are continued, backward-leaning actions such as the Canadian government's puzzling support of something as culturally meaningless as The Bachelorette Canada. There have been promising creative bright spots, but no real movement.
I see a reflection within the Canadian auto industry. We have a world class automotive production infrastructure. Our manufacturing plant is second to none. We make the greatest cars. But they are all other people's cars. We have no Canadian car of our own.
Will we ever have a film and TV culture of our own?
Mark Smyka is the founding editor of Playback magazine. Today, he manages communication at advertising network Cossette.
This article originally appeared in Playback's Winter 2017 issue.