Best of the Year: Home To Win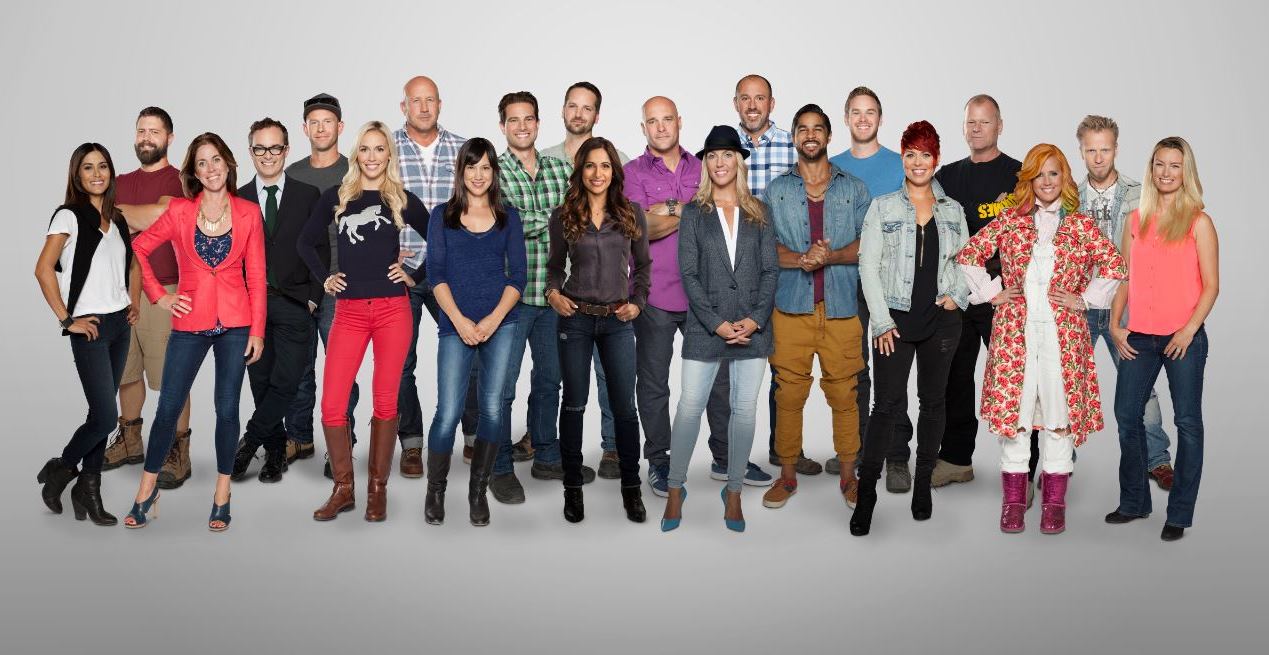 Canada's newest specialty reality series took a cue from superheroes - packing stars into one show - and watched the viewers and sponsors pour in.
As 2016 comes to a close, we're rolling out our Best of the Year winners. From companies with killer growth strategies to strong and lucrative partnerships to production cos breaking down stereotypes, find out what it took to be the best. Check out all the winners here.
This year HGTV pulled off a feat that's more often seen by the Marvel's and DC Comics' of the world, banding together 20 of its all-star personalities into one show. Rather than saving the world, the builders and designers were tasked with renovating an entire house, which was then given away to one lucky Canadian.
The idea for Home To Win, which is produced by Architect Films, had been brewing for some time with HGTV's teams, with the Shaw Media programming and marketing team pitching it to the industry at Playback and strategy's BCON Expo 2015.
"The concept for Home To Win was conceived at Shaw Media prior to the merger with Corus," says Lisa Godfrey, VP original content at Corus Entertainment. The goal wasn't just to be a hit with existing HGTV subscribers, but also to achieve national reach and make a show that would be appealing to the larger Canadian audience. "And who wouldn't want the potential to compete and win a house?"
Of course its cast includes a diverse group of characters, each bringing with them a fanbase of their own, which helps broaden the appeal.
The first season included HGTV stars like Bryan Baeumler from Bryan Inc., which averaged 158,700 viewers in the 25-to-54 demo from Aug. 29 to Oct. 23; Mike Holmes of Home Free, which averaged 126,000 with adults 25 to 54 in its Wednesday night broadcasts for the same time period; and Scott McGillivray star of Moving the McGillivrays, which averages 53,700 viewers during that time frame.
Nearly 400,000 viewers watched each episode of Home To Win's first season, which ranked in the top 10 specialty entertainment programs across all demos. The April 24 premiere pulled in an AMA of 459,800, with 195,200 in the 25-to-54 demo, according to final numbers. It was also the top specialty competition series with adults 25 to 54, and was the top HGTV program across the four key advertising demos in 2016. The finale was watched by 457,400 average viewers, making it the number one specialty program of the night for adults overall as well as women 25 to 54.
The show was also a success online, with more than 173,000 people starting the application process to compete on Hometowin.ca. Overall there were 650,000 unique visitors to the site over the course of the season, with four million total page views.
Considering the immense popularity of many of the stars (Holmes, star of nine separate shows, for example, has more than 128,000 followers on Twitter; designer Sarah Richardson has more than 125,000 on Instagram), helping drive social chatter as well, it's not surprising that collectively they pulled in big ratings.
And with the number of personalities and rooms both mega-sized, Barb McKergow, VP client marketing at Corus Entertainment, says the opportunities for integration were also multiplied. Benjamin Moore, Leon's, Lysol, Moen Faucets, Jeld-Wen Windows and Toyota all signed on, integrating products into every facet of the home as it was built.
Home To Win is one of three series Corus shopped at MIPCOM, and Godfrey notes the team expects the first season and the format itself to be hits with international buyers that already air shows from the Home To Win personalities. (Though there were no deals to announce at press time.)
Back home the series is currently in production on season two. The second season will see its slate of stars expanded to include Love it or List it Vancouver's Jillian Harris, Property Brothers stars Drew and Jonathan Scott and Dave and Kortney Wilson of Masters of Flip. In all, it's growing to 30 HGTV personalities on the show's second season, says Godfrey. "We are taking the aspirational element of the show and supersizing it."
——————————————-
Stronger together
The communities of Home To Win's stars
Bryan Baeumler
Twitter: 76,900 followers
Facebook: 55,425 likes
Instagram: 54,600 followers
Number of HGTV shows: 4
Mike Holmes
Twitter: 128,000 followers
Facebook: 352,330 likes
Instagram: 26,400 followers
Number of HGTV shows: 9
Sarah Richardson
Twitter: 15,000 followers
Facebook: 176,124 likes
Instagram: 125,000 followers
Number of HGTV shows: 6
Scott McGillivray
Twitter: 122,000 followers
Facebook: 324,354 likes
Instagram: 93,800 followers
Number of HGTV shows: 4
This article originally appeared in Playback's Winter 2017 issue.