Bristow Global Media adds advisory board
With BGM in post-production on Canada: The Story of Us and Hockey Wives season three, Julie Bristow talks about plans for 2017 and beyond.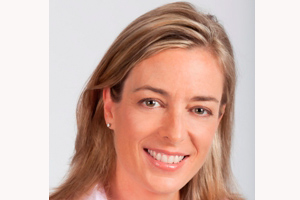 With Bristow Global Media (BGM) eyeing expansion in both domestic and international markets, the Toronto-based company has announced the formation of an advisory board. And to support its growth, the prodco has also hired Kara Russell as director, business and legal affairs.
Margaret O'Brien, eOne's EVP of corporate development and Joanna Griffiths, founder and CEO of Knix Wear, will sit on the newly formed board, with more announcements set to follow in the coming months.
Julie Bristow, president and CEO at BGM, told Playback Daily that, while the advisory board will not consist of women exclusively, she wanted to ensure that women entrepreneurs, particularly those with experience in growing international businesses, feature prominently as the company navigates its next phase of growth.
In late October, BGM announced that it was looking to branch into the U.S. market, hiring New York-based Megan Sanchez-Warner as its executive producer. The company also launched a new live-events division in September.
The addition of Russell, who has previously served as director of business and legal affairs at Frantic Films, as well as holding legal counsel roles at Telefilm and CBC, has shored up the company's legal expertise, especially with regards to ownership of rights and how to work within Canada's funding systems.
Looking ahead to 2017, Bristow said the company's focus is to expand its factual content offerings, especially in terms of modern-history programming and what Bristow calls the "sports-adjacency space." BGM is currently in post-production on Canada: The Story of Us, which Bristow said has given the company a number of ideas for subsequent projects, some of which are currently in development. The Story of Us is scheduled to begin airing on CBC in March 2017. Season three of Hockey Wives is also in post-production at present, with new episodes scheduled to air beginning spring 2017.
In particular, expanding the company's U.S. footprint is a priority in the coming year, added Bristow. "Because of the way the broadcast and OTT landscapes are shaping up, anything that can be marathoned on TV I think is a smart direction to go in. So the focus is really on those two genres, and expanding those two areas into the U.S.," she said.