Best of the Year: Jason Priestley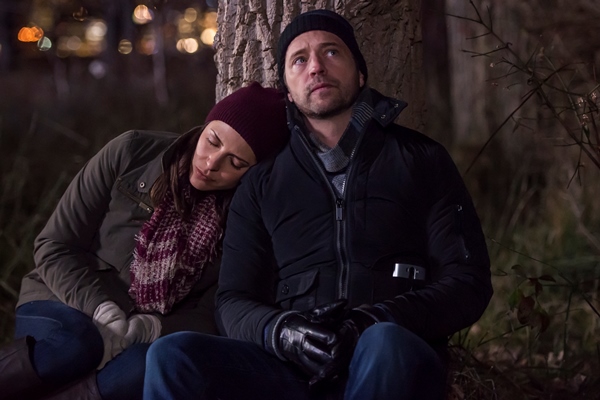 While best known for his on-screen presence, the Private Eyes EP snags the honour for his behind-the-scenes work.
As 2016 comes to a close, we're rolling out our Best of the Year winners. From companies with killer growth strategies to strong and lucrative partnerships to production cos breaking down stereotypes, find out what it took to be the best. Check out all the winners here.
Jason Priestley recognizes nostalgia is a powerful thing. Fans who followed the actor as Brandon Walsh on Beverly Hills, 90210 are now the ones investing in his current projects, making him a hot commodity in the TV landscape both here and abroad. It's one of the reasons he doesn't mind snapping selfies with potential buyers during meetings, charming dinner guests at MIPCOM or embarking on a long-haul publicity campaign ahead of a show launch.
In the past year the former three-season Call Me Fitz (eOne) producer and star not only appeared alongside Molly Ringwald as the patriarch on Aircraft Pictures' Mississauga-shot Raising Expectations and as the lead on eOne's Private Eyes, but he also served as director on both and as an executive producer on the latter.
Through his EP work on Private Eyes, the 2016 Canada Walk of Fame inductee has been an integral part of the show's early success by clocking long hours with the press and potential buyers. The series has now been sold to NBC Universal (U.K.), Turner (Scandinavia), TF1 (France) and Sky (New Zealand), and was the highest-rated program for Universal in the 8 p.m. slot in the past five years. Here in Canada the Toronto-set show secured a second-season renewal on Global after breaking out as the top new show of the summer, averaging 1.4 million weekly viewers.
"Jason worked closely with our sales team to position the series to international buyers, who are predisposed to [him] due to the success of 90210 and Call Me Fitz," says Jocelyn Hamilton, eOne's president of television Canada. She adds Priestley was happy to meet with media and buyers at MIPCOM who wanted to discuss the series, making sure that they saw the great dynamic between him and co-star Cindy Sampson (who was attending her first MIP) both on and off screen.
Even a series like Raising Expectations, which didn't benefit from a Priestley sales pitch, has grown as a result of having his name attached. According to Aircraft's principal producing partner Andrew Rosen, seeing the actor "kill it" on screen in a Homer Simpson-like father role was one of the reasons U.S.-based Legendary TV hopped on board as distributor, making the series one of six – and the only family comedy – on its current television roster. (The 26-episode first season order was still seeking a U.S. broadcaster at press time.)
"He directed two of the earlier episodes so he set up a really good vibe. He has no ego, which is refreshing; he is just the nicest guy you could have on set," Rosen says. "[His involvement] inspires everyone on the crew to know they're making something people around the world would watch. People are starting to look at Canada as not just a place to service produce, but as a place to make original content. Jason has been at the forefront of a bunch of the shows like that now."
On a personal level, returning to Canada as often as he does is important for Priestley, as it allows him opportunities to direct and produce, such as his work with Call Me Fitz, which he may not otherwise have been afforded in the U.S., he says.
Priestley, an expat Canadian who has been an American citizen for the last decade says, "There are certain actors who are really concerned about the [success] of the industry and [they] seem to be actors like myself who have shown a propensity to work behind the camera. Having a Canadian passport and being able to [come here] to develop projects has been incredibly beneficial to me. Just as Canada was very important in the early stages of my career, it has been important these days because I have had the opportunity to delve deeper into those creative endeavours."
This article originally appeared in Playback's Winter 2017 issue.