Best of the Year: Secret Location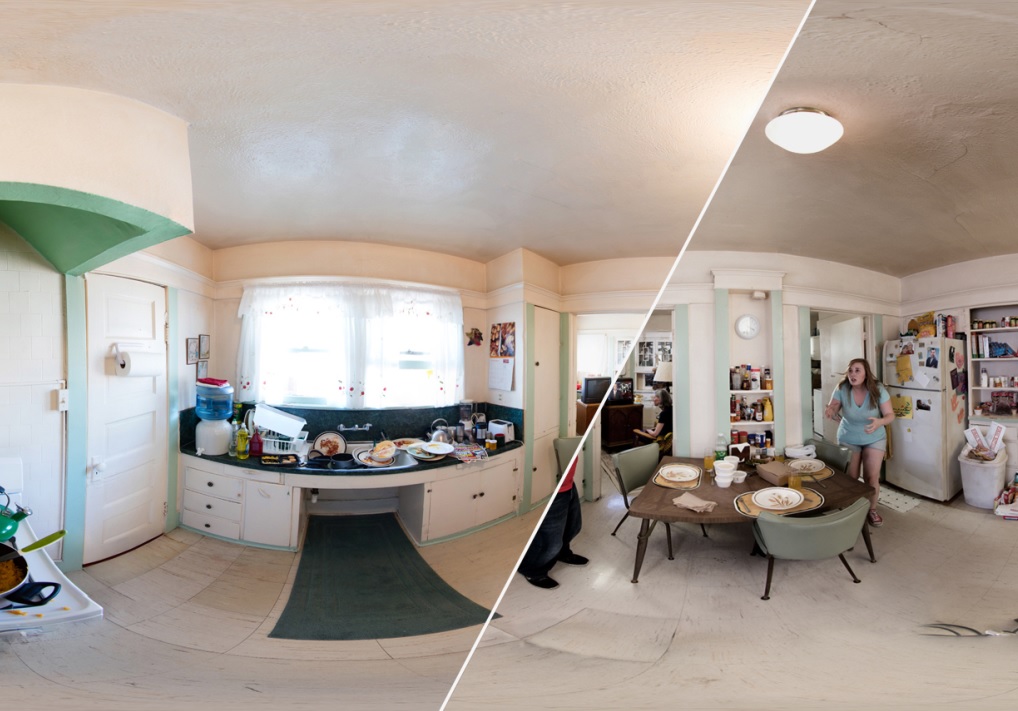 After spending seven years as a predominantly service-based company, the digital content studio is putting its eggs in the original-IP basket.
As 2016 comes to a close, we're rolling out our Best of the Year winners. From companies with killer growth strategies to strong and lucrative partnerships to production cos breaking down stereotypes, find out what it took to be the best. Check out all the winners here.
For nearly a decade, Secret Location has been on the cutting edge of innovation. The Toronto-based company was among the first to try its hand at robust, interactive transmedia executions. It experimented early with augmented reality. And it paved the way in VR – building its own filming hardware and editing software when none existed on the market. But even by its own lofty standards, Secret Location's accomplishments in the past 18 months have been staggering.
The digital studio picked up the first Emmy ever given for virtual reality work, presented at the World Economic Forum on the power of VR in education, was fully acquired by Entertainment One, and rolled out more than 10 techy projects with partners such as CBC, NFB, PBS and Syfy.
But perhaps the most significant change is the innovation to its business model.
For years, Secret Location focused its efforts on service work – upwards of 80% of its output came from other companies' IP. Today it has inverted the model, dedicating approximately 80% of its output to original work, with the remaining 20% focused on service projects.
This transformation was enabled partly by eOne purchasing the remaining 50% stake in Secret Location in August, along with a desire to spur the company's value through IP ownership. "Service work is about short-term margins whereas with original IP, there's a much higher yield that occurs beyond just the initial production," says James Milward, founder and executive producer.
The company is taking on fewer projects, focusing its slate on work that is larger and more ambitious in scope, he says. It currently has 30 projects on the go, down from 40 last year. This includes multiplatform sci-fi scripted series Halcyon (which debuted on Syfy in the U.S. in September and includes a five-part virtual reality component) and nine-part VR experience Insomnia (based on a Stephen King novel of the same name).
Also on the agenda was Project Literacy, an educational VR experience that premiered at the World Economic Forum in Davos, and new music platform Floodlight, launched with eOne in April.
To foster future innovation and original IP work, the company has almost doubled the amount of time it invests in R&D since the eOne acquisition (up to almost 25%, from 15%), which Milward believes will make the production process more effective once projects advance beyond development.
This transition was led by a desire to control its own destiny, he says, but also by the decreasing demand for large-scale website and transmedia work for clients.
Clients and brands are, for the most part, no longer making $500,000-to-$1 million microsites, which for a long time was the bread-and-butter of Secret Location's business, Milward says. "I think the digital entertainment industry has changed. The web has really decreased in its value – both to broadcasters and to audiences – so it's now much more of a utility than it is a pure-play entertainment format."
As a result, over the past 18 months the digital studio has scaled back its in-house employee tally. The shop now has 58 staff in its Toronto and L.A. offices (down from 70 a year ago), but is tapping into a revolving door of 50 specialists, which Milward says enables it to produce a greater volume of work.
And the accolades have continued to mount, with Secret Location claiming Webby Awards for both the NFB's Highrise: Universe Within and the Los Angeles Philharmonic's Orchestra VR, and the Peabody-Facebook Futures of Media Award for Ebola Outbreak: A 360 Virtual Journey, created in partnership with PBS investigative series Frontline.
Of course, the biggest feather in the company's cap came in September 2015, when Secret Location, one of the earliest-to-market gamblers on virtual reality, became the first to win an Emmy for a VR project. For Milward and his team, the recognition for Sleepy Hollow: VR Experience, created for Fox, was validation of many years of trial and error.
In terms of the acquisition itself (beyond the obvious financial upside), Milward says being under the eOne umbrella has opened up new entertainment production opportunities, such as access to talent agencies and deal packaging (particularly in Los Angeles).
Perhaps surprisingly for a company that has innovated ahead of the curve, Milward says the acquisition has moved Secret Location out of the "just trying to survive" stage, which he acknowledges is the reality for many independent businesses.
Now free of these stresses and constraints, who knows what the company might achieve in its next decade.
This article originally appeared in Playback's Winter 2017 issue.