Reign to end after season four
Producers of the historical drama are currently working on the 78th and final episode.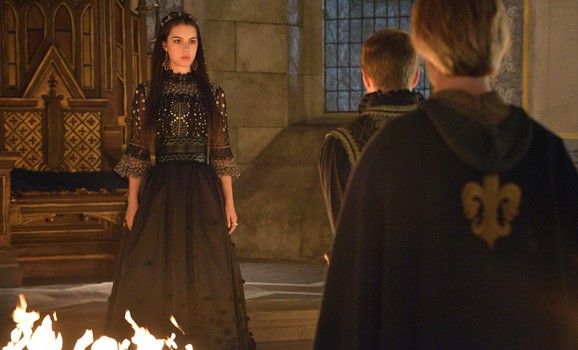 The fourth season of Toronto-shot series Reign is to be its last.
The historical fantasy series, which shoots at Cinespace Film Studios, is coproduced by CBS Studios and Toronto's Take 5 and Whizbang Productions.
Filming is currently underway on the finale episode, with production slated to wrap late next week, Take 5 president and CEO John Weber confirmed to Playback.
From a creative perspective, the series had reached a logical conclusion, he said, adding that the entire team behind the series were extremely proud of the show's 78-episode run. "For us and for the city, this was a big show, and our crew takes a ton of pride in it," Weber said. He added that, on a daily basis, there were north of 200 crew members working on the set.
The premiere of the 16-episode fourth season is scheduled to premiere on Friday, Feb. 10 on The CW. Reign's final episode is tentatively scheduled to air in mid-June.
Reign chronicles the rise to power of Mary Queen of Scots, beginning with her arrival in France at the age of 15. The first episode of the series debuted in October 2013.