Cameras roll on Birthmarked
The comedy, which is currently shooting outside Montreal, is produced by Item 7's Pierre Even.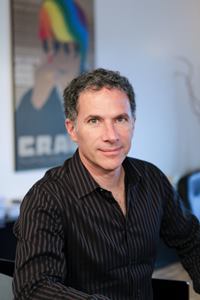 Production is underway in Harrington, QC on Item 7′s latest feature Birthmarked.
The comedy  was written by Marc Tulin from an original story he co-wrote with director Emanuel Hoss-Desmarais. The two previously collaborated on Hoss-Desmarais' debut feature Whitewash.
The film, set in the 1970s, follows respected scientists, played by Matthew Goode (The Good Wife) and Toni Collette (Little Miss Sunshine), who embark on an experiment attempting to prove the power of nurture over nature. Joining them on camera are Andreas Apergis (Bon Cop, Bad Cop 2), Michael Smiley (The Lobster), Fionnula Flanagan (Defiance), and Suzeanne Clément (Mommy).
Birthmarked is produced by Pierre Even (pictured) of Montreal-based Item 7 and co-produced by Susan Mullen of Dublin's Parallel Film Productions, both of whom co-produced Brooklyn. Executive producers are Jeff Sackman (Eye on Juliet) and Berry Meyerowitz (My Awkward Sexual Adventure), who will also handle international sales, as well as eOne's Mark Slone (Two Lovers and a Bear).
eOne will release the film in Canada.
Image via Shutterstock