Best of the Year: CBC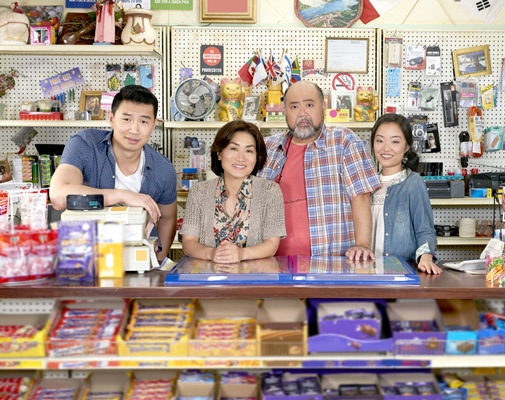 Following budget cuts and revenue losses, the pubcaster had to refocus its efforts. Today it's a lean, mean, fighting machine. And its commitment to digital and premium content is paying off.
As 2016 comes to a close, we're rolling out our Best of the Year winners. From companies with killer growth strategies to strong and lucrative partnerships to production cos breaking down stereotypes, find out what it took to be the best. Check out all the winners here. 
More than 11 million Canadians tuned in to The Tragically Hip's final concert in August 2016. Carried on CBC's TV, radio and digital platforms, The Tragically Hip: A National Celebration not only scored huge ratings for the national pubcaster, it also garnered praise from viewers around the world who were able to tune in to the live commercial-free program. It was a necessary win this year for a media company in the midst of reinvention.
Since funding cuts and revenue shortfalls forced the CBC to slash $130 million from its budget in 2014, the pubcaster had to be "leaner and more focused," in the words of president and CEO Hubert T. Lacroix. That year, the CBC unveiled its Strategy 2020 plan, which would see it try to double its digital reach by 2020 and reinvigorate its primetime schedule, nearly half of which consisted of series at least five years old.
At the same time, the CBC reduced and refocused its TV programming expenditures. In 2014, it spent $789.7 million on Canadian TV programming, with $258 million on sports programming (including the Sochi Olympics), according to the CRTC 2016 Communications Monitoring Report. In 2015, the total Canadian TV programming expenditure dropped to $557 million, with just $35.9 million geared to athletics. But while it cut back on sports, the pubcaster increased its scripted content spend, putting $158.5 million towards comedies and dramas in 2015, up from $136.9 million in 2014.
This year, the CBC's new programming strategy is bearing fruit – and at a time when the federal government has promised $675 in funding to the pubcaster over the next five years. While CBC will not release its programming budgets for 2016, Sally Catto, general manager, programming, says the federal funding allowed the CBC to trigger new linear titles. This includes Muse Entertainment and Back Alley Film Productions' eight-parter Bellevue, set to air next year; two series for Canada's 150th anniversary; and a bevy of original digital programming across genres.
At its May upfronts, the CBC announced its largest-ever digital slate, adding nine new originals to its online platforms, including scripted comedies Coming In from the creators of Shit Girls Say and First Generation Films, and My 90-Year-Old-Roommate from LoCo Motion Pictures, Slow Clap, Hawkeye Pictures and based on the viral web videos created by Ethan Cole and Josh Shultz.
If its digital strategy is successful, the content will inherently reach and draw in a younger audience who "are at the forefront of the shift to digital platforms," says Paul McGrath, director of digital content at CBC. (One comScore report found the pubcaster reaches 59% of all Canadian millennials each month.)
And it's through social video content that CBC is really connecting. Clips of its new linear sketch comedy series Baroness von Sketch Show (Frantic Films) have more than 8.4 million hits on Facebook (read more about the show's digital domination strategy), while a CBC Arts video feature on Marina Bychkova garnered more than 20 million views on the platform. On average, CBC videos are viewed 17 million times each month on YouTube, according to analytics from the video site. Both platforms are helping drive traffic to the CBC's website and creating more awareness for its programming, McGrath says.
Of course, you can't talk about CBC's success without acknowledging the 2016 Rio Olympics – the most-watched summer Games by Canadian audiences. English primetime coverage reached an average of 2.3 million Canadians, a 23% increase from the 2012 London Games on CTV. CBC also live streamed more than 4,000 hours of Olympics coverage online and unveiled a VR app, which provided 360-degree video for select events, including the opening and closing ceremonies.
As for linear TV programming, Catto says the pubcaster is committed to long-form content. It recently debuted Kim's Convenience (Thunderbird, in association with the Soulpepper theatre company) and Shoot the Messenger (Hungry Eyes Film & Television), for example. But to produce premium-cable-quality content, CBC is increasingly turning to producing and distributing partners, such as Netflix.
This summer, the CBC and the streamer co-commissioned miniseries Alias Grace, written and produced by Sarah Polley and Halfire Entertainment and adapted from Margaret Atwood's 1996 novel. The duo also partnered on eight-parter Anne, the TV adaptation of L.M Montgomery's classic Anne of Green Gables. "We know the content is there, but sometimes you need that budget to really realize what you want," Catto says.
With wins behind them and an infusion of federal cash in front of them, Catto says the CBC can now think long-term. "This stable funding over the next five years makes it possible for us to plan programming further out, in a way we haven't been able to before, to better serve Canadian audiences on all platforms."
This article originally appeared in Playback's Winter 2017 issue.