Best of the Year: eOne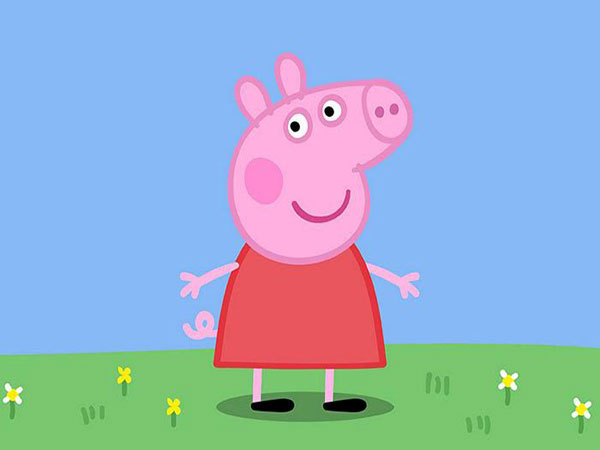 After refusing a takeover offer, the Toronto media company is looking to double the size of its business by 2020.
As 2016 comes to a close, we're rolling out our Best of the Year winners. From companies with killer growth strategies to strong and lucrative partnerships to production cos breaking down stereotypes, find out what it took to be the best. Check out all the winners here. 
It's been a year of big deals for media giant Entertainment One, and the biggest was the one that didn't happen.
Rumors circulated in April that U.K. broadcaster ITV plc was set on acquiring eOne. The move would have bulked up ITV's IP with the Peppa Pig franchise, a US$1 billion retail-sales generator in 2015. The purchase would also have given ITV eOne's TV production and sales division, which recorded approximately C$350 million in revenue in fiscal 2016, up 27% over the previous year.
Alas, it was not to be.
In August, eOne rejected ITV's C$1.76 billion offer, explaining it "fundamentally undervalues the company and its prospects." Clearly eOne is bullish on the path ahead.
In fact, it is looking to double the size of its business by 2020, which includes plans like doubling Peppa Pig's sales. (eOne took control of the property by acquiring a 70% stake in London animation studio Astley Baker Davies in 2015 for US$212 million.) eOne has signed nearly 500 broadcast, licensing and merchandising deals for Peppa in fiscal 2016, from books to action figures.
Not surprisingly the company is trying to replicate that success with other properties.
"We've moved from being production-oriented to 'Let's nurture IP and be cautious about putting anything into production,'" says John Morayniss, CEO, eOne Television. "Production is the means – not the endgame in kids and family. It's about building brands."
He calls Peppa a great example of a "slowburn."
"There's been a meticulous strategic approach to rolling out that brand around the world so that it grows over time and we don't overexpose it too soon. Then you look at what we're doing with [preschool TV property] PJ Masks that recently launched on Disney Channel and it's the same thing all over again."
With offices around the world, eOne, Canada's preeminent world-class studio, has the media bases covered with significant interests in film and TV production and distribution, licensing, music and digital media. A spate of recent moves only makes it stronger.
Its deal last year to buy 51% of film and TV prodco the Mark Gordon Company yielded fruit this fall with the launches of Toronto-shot ABC dramas Designated Survivor starring Kiefer Sutherland and Conviction with Hayley Atwell.
According to Nielsen, the former's first episode was watched by 17.7 million on ABC, with nearly 7.7 million from DVR and on-demand viewing – a new record. Netflix snapped up the international rights from eOne's distribution arm.
Canadian audiences tuned in to cheer on Sutherland in even bigger relative numbers, bringing 2.7 million viewers to CTV and making it the top new fall series in the 18-to-49 demo. Initial ratings for Conviction weren't great, and it's since been cancelled, but eOne sold it in France, the U.K., and Latin America.
And the company has not forgotten Cancon.
Consider its Toronto-shot and set comedy-drama procedural Private Eyes, starring Jason Priestley as a hockey-player-turned-P.I. The series, brought to eOne by executive producers Lloyd Segan and Shawn Piller, averaged more than one million viewers on Global this past summer and was renewed for a second season. It has sold in Scandinavia, France, New Zealand and the U.K., where, according to eOne, its premiere attracted Universal Channel's biggest 8 p.m. audience in more than five years.
Next, eOne is taking a chance on a potentially more controversial Canadian series: the six-episode Mary Kills People, starring Caroline Dhavernas as a doctor who aids terminally ill patients end their lives. The brainchild of recent Canadian Film Centre grad Tara Armstrong, working with veteran showrunner Tassie Cameron, is slated to air on Global early next year as well as on Lifetime in the U.S.
The company was also active this year in non-scripted, in March buying a 65% stake in L.A. prodco Renegade 83 (Naked and Afraid), a couple of years after picking up Vancouver's Paperny Entertainment (Chopped Canada).
"We see real opportunity in unscripted in the linear and digital markets," says Margaret O'Brien, eOne's EVP corporate development. "We also see opportunities in the marketplace for digital-first content, and we think unscripted is closer to that kind of production."
To that end, in August eOne upped its stake to 100% in Emmy Award-winning Toronto digital firm Secret Location, which also works in drama and is the producer on award-winning web series Whatever, Linda. In an example of eOne working the synergies among its divisions, the property is over with Mark Gordon for broadcast-series development.
eOne's plans to escalate the entrepreneurial activity in the next four years should make the company an even more valuable takeover target.
For now, all O'Brien will offer is, "Our executive team and all our teams have heads down and we're continuing to work to build the business."
This article originally appeared in Playback's Winter 2017 issue.