A71 sells three features into the U.S.
The Toronto distributor has widened the remit of its business, acquiring the rights to three Canadian flicks, including My Ex Ex, and selling them south of the border.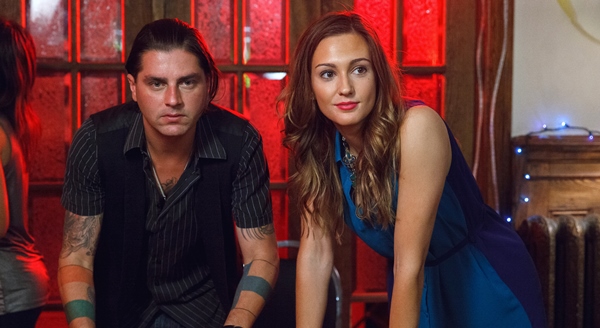 A71 Entertainment has expanded the remit of its business, acquiring the sales rights to three Canadian films and selling them south of the border for both theatrical and digital release.
The Toronto-based indie distributor picked up the rights to My Ex Ex, Sadie's Last Days on Earth and Menorca and has struck a deal with theatrical distributor Bridge Releasing, which will release the films on Dec. 9 in U.S. markets including Los Angeles, Atlanta, Chicago and Miami.
Each of the films will receive at least a week-long run in theatres, with an option to extensions pending performance.
Sixty days after the U.S theatrical runs, the films will be released on VOD in the U.S. via a deal with Freestyle Digital Media, which is the digital distribution division of Byron Allen's prodco Entertainment Studios.
My Ex Ex was released in Canada last summer through A71, while Sadie's Last Days on Earth is also being released in Canada on Dec. 9. Menorca, meanwhile, made its world premiere at the 2016 Whistler Film Festival and is scheduled for domestic release, via Indiecan Entertainment, next year.
Written by Andre Bharti and directed by Nathaniel Warsh, My Ex Ex is a romantic comedy about a girl who gets a psychic to cast a spell on her in order that she might reconnect with her ex boyfriend. The film was produced by Project AMB and Incident Pictures.
Sadie's Last Days on Earth is produced by BrancSeater Productions and Shaftesbury Films. Shot in Toronto last October, the comedy feature tells the story of 16-year-old Sadie, who is preparing for the end of the world.
Farpoint Films-produced Menorca is both written and directed by Farpoint principal John Barnard. A hedonistic soccer mom embarks on a strange journey of self discovery, the film was shot in summer 2015.