Programming profile: Gusto vs. Food Network/Cooking Channel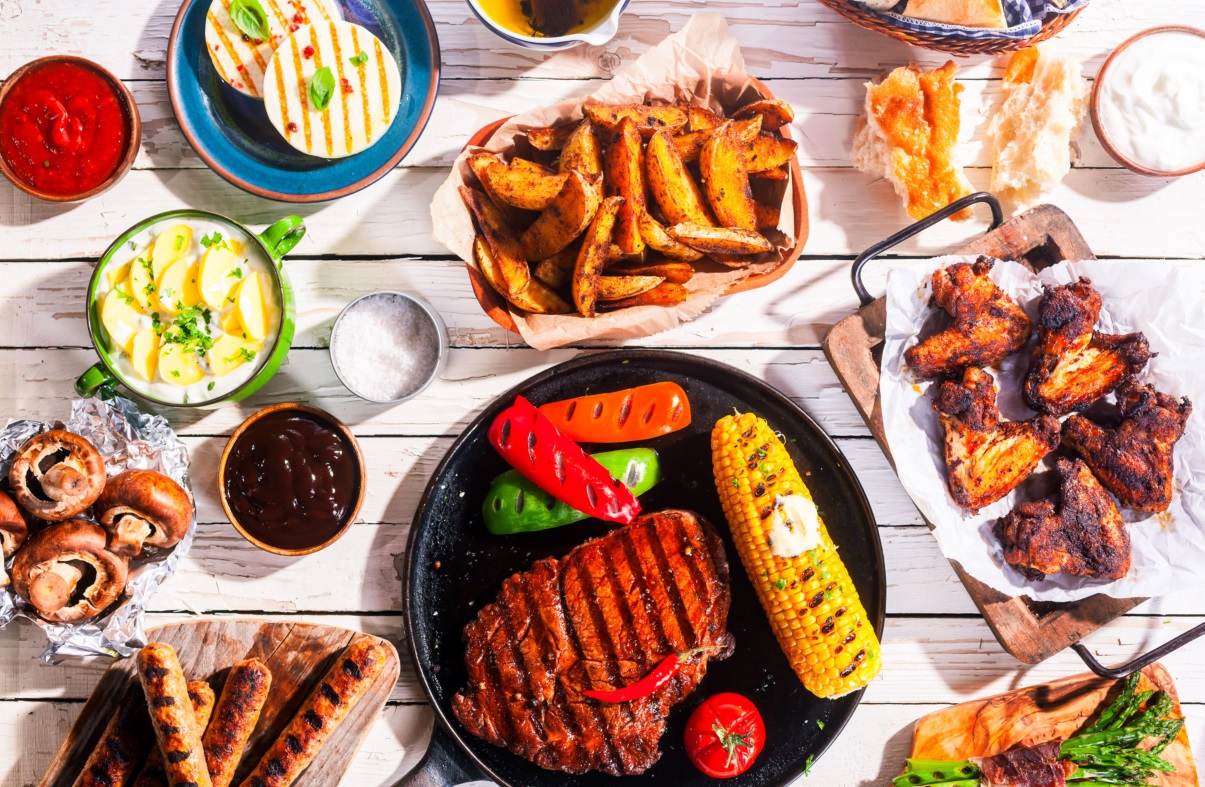 Playback magazine catches up with programming execs from both channels to find out who's serving what - and why they think their channel will come out on top.
This article originally contained incorrect information regarding Cooking Channel and Food Network. The story has been updated to reflect the correct information. Playback regrets the error. 
If you haven't heard, media cos have been cooking up an expanded food strategy. When Bell Media announced it would launch its food-centric, female-targeted specialty channel Gusto earlier this year, it was entering a crowded market. Only a few months later, Corus, which already operated Food Network, unveiled the Cooking Channel, with plans to bring an array of U.S. hits exclusively to Canada. With the table more crowded than ever, we caught up with Pat DiVittorio, VP, program planning at Bell Media and John MacDonald, SVP, women and lifestyle content, at Corus Entertainment to find out who's serving what — and why they think their channel will come out on top.
What's the secret ingredient?
Gusto: DiVittorio says Gusto's programming takes a more lifestyle-centered approach. "We do less competition than other food channels. Our approach is all about inspiring people to cook, presenting the food a certain way and really [looking] at this as a holistic, lifestyle channel," she said, pointing to The Wine Show (Infinity Creative) as an example of a series that focuses more on travel and fun times with friends than about the food itself. "We're not as focused on specific recipes — we use our digital site to do that," she says. As for the Cooking Channel, DiVittorio said her first thought was, "They must be a little bit scared, to announce the launch so soon after we did.
Food Network and Cooking Channel: The key to success for both Food Network and Cooking Channel lies in exclusivity. "The content available on Cooking Channel Canada won't be available anywhere else in the Canadian market," says MacDonald. Canadian exclusives include Man Fire Food and Dinner at Tiffani's. "What's more, both Food Network Canada and Cooking Channel Canada are entirely dedicated to food-related content." Between the two channels, Cooking will go deep into food and explore the topic from different dimensions, such as history, travel, and celeb lifestyle cooking. Food Network, on the other hand will be focused on entertaining and competitive food content.
What's new on the menu?
"We're looking across all platforms and all demos to determine food trends across Canada and try to make sure our original programming reflects those," says DiVittorio. "For example, young people are cooking more, people are more concerned about health, there's the farm-to-table trend that started a few years ago." Gusto is currently in production for nine original commissioned series and specials, including The Urban Vegetarian and The Latin Kitchen both produced by Gusto Worldwide Media. "We also have [exclusive deals for] Martha and Snoop for a more comedic take, and we've got a new show from Jamie Oliver, Super Food Family Classics."
MacDonald said both channels aim to deliver content that aligns with current Canadian foodie trends. New original series on Food Network coming in 2017 include Chuck & Danny's Road Trip (Force Four Entertainment), starring Montreal-based chef Chuck Hughes and his best friend Danny Smiles for an all-new series that will take audiences on a culinary adventure across Canada. Cooking Channels doesn't have any originals currently in production, but new series will include Rev Runs Sunday Suppers, Patti Labelle's Place and Food Fact or Fiction.
Who's at the table?
Gusto's main target is women, both in the 18-to-49 and 25-to-54 range. "Not to generalize but our cooking shows are mostly geared toward women, but there are lifestyle shows that lean toward co-viewing," she said. Explaining the broad demographic range, DiVittorio says, "There's such a universality of food, and that's such a pivotal part of what we do, so we wanted to cast a wider net. As time goes on and we learn more about our audience, I actually think a younger demo is going to play an even bigger part in our plan going forward."
Food Network and Cooking Channel are also aiming for a broader demographic of adults 25 to 54. "People are naturally connected through food, and our content touches and interests people of a broad range," says MacDonald. Corus is also hoping to capture a younger audience through co-viewing. "In a number of our [Food Network] series including Chopped Canada Junior [currently airing] and Kids Sweets Showdown [premiering December 4], it's viewing for a younger demographic, families and adults."
Top three crowd-pleasers?
Gusto launched a free preview in November. Playback requested audience statistics, but Bell Media did not provide any as of press time. However, according to DiVittorio, its top-three shows at press time were Chinese Food Made Easy, Rachel Khoo's Kitchen and Martha Bakes.
According to Corus, Food Network's most popular programs this past fall are Halloween Wars (average audience 222,800), Guy's Superstar Grocery Games (206,600) and Halloween Baking Championship (197,200). (Cooking Channel has not yet launched.)
This article originally appeared in Playback's Winter 2017 issue.
With files from Val Maloney