In brief: Netflix acquires Banger Films doc, Women in View puts Five in Focus
The SVOD picks up Hip-Hop Evolution, Wexford Plaza heads to Slamdance, plus more news from the week.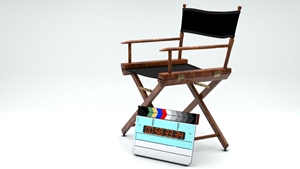 Women in View unveils Five in Focus
Women in View has launched a new initiative that aims to highlight the depth and diversity of women directors in Canada. The program, Five in Focus, will see five directors taking part in customized one-on-one meetings, master classes with industry experts, as well as being highlighted as talents to watch within the industry. The participants will be chosen by a panel consisting of Sarah Adams, executive in charge of production, drama, CBC Television; Louise Clark, president and executive producer, Lark Productions; Jennifer Holness, president, Hungry Eyes Film & Television; Gosia Kamela, production executive, drama and feature film, Bell Media; and Christina Piovesan, founder and principal, First Generation Films. The 2Xmore initiative launched to the industry at large in February of this year, with the aim of doubling the number of women directors in scripted TV. "We realized with 2xMore how much deeper the pool of directing talent is than most are aware of," said Rina Fraticelli, executive director of Women in View in a statement. The program will run for three years, with the first group of participants set to be announced at Prime Time in Ottawa in 2017.  "It's an invitation we're sending out to our colleagues in the industry," said Louise Clark. "We simply want to say, 'these are terrific talents.' We wanted to bring this talent to the industry's attention."
Netflix picks up Banger Films doc
Hip-Hop Evolution, a four-part documentary produced by Toronto's Banger Films, has been acquired by Netflix for worldwide release. The series travels back to The Bronx and Harlem in the 1970s and charts hip-hop's journey from a New York house-party experiment to a global phenomenon. Hip-Hop Evolution made its world premiere at Hot Docs in 2016, before launching on HBO Canada. The docuseries launched on Netflix (except in Canada) on Dec. 2. Written by Rodrigo Bascuñán, the four-parter is directed by Darby Wheeler and co-directed by Scot McFayden and Sam Dunn. Banger has previously produced Rock Icons, Metal: A Headbanger's Journey and Super Duper Alice Cooper, as well as the upcoming Tragically Hip documentary Man Machine Poem (working title).
Wexford Plaza makes Slamdance in-competition lineup
Joyce Wong's directorial debut Wexford Plaza will be part of the lineup for the upcoming Slamdance Film Festival. The film will screen in competition in the festival's Narrative Competition program. Written and directed by Wong, the Scarborough, ON-set comedy follows Betty (played by Reid Asselstine) as she tries to make sense of a sexual encounter with her deadbeat lover. Wexford Plaza is produced by Matt Greyson and Harry Cherniak and was financed with the support of Canada Council for the Arts, Ontario Arts Council and a Kickstarter campaign.

Eastlink launches "TV Channel Exchange"
Eastlink has launched a new service that allows users to customize the channels they receive. The service, called TV Channel Exchange, enables customers to choose from 150 channels, swapping out the ones they do not watch for ones they do. The TV Channel Exchange launched last week in Halifax, Sudbury and Alberta and is expected to roll out to other Canadian markets in 2017. 
CFC, Seneca, AGO partner on VR exhibit Small Wonders 
The CFC's Media Lab, Seneca College School of Creative Art & Animation and  the Art Gallery of Ontario (AGO) have partnered to launch a VR project called Small Wonders: The VR Experience. The project will be showcased as part of the AGO's new exhibition Small Wonders: Gothic Boxwood Miniatures, which runs from Dec. 2 to 11. The VR experience allows users to explore 3D renderings of intricate gothic carvings that are part of AGO's collection.