Looking to 2017 and the world stage
A note from executive publisher Russell Goldstein on bringing the BANFF team under the Playback brand umbrella.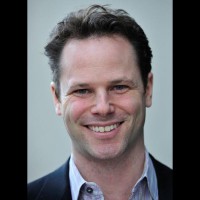 It was a busy summer here at Brunico with our acquisition of Achilles Media in June and, if that wasn't enough, we recently announced the purchase of the Marketing Group from Rogers Media. These changes may have caught some in the industry by surprise, but the feedback has been resoundingly positive.
In fact, the chorus has been loud and clear. We were told Canada needs a more coordinated and focused effort to help the industry succeed in a rapidly consolidating global environment and this combination creates a powerful alignment of resources to achieve success. It is on this level we expect to join with key stakeholders. We're committed to helping Canadian companies compete on the world stage by providing more actionable market information, better support for the craft of storytelling and stronger, more accessible networking opportunities with world-class buyers and partners.
To that end, we are combining the Playback and BANFF teams to form a single potent unit under the Playback brand umbrella. Playback has always striven to help the community operate better at home and win abroad. Now, with these combined assets we're excited to add more weight behind this mission. In addition, we are putting into action our deeply held belief that the combination of high-quality industry journalism and market-leading industry conferences yields an immeasurably better end product. Through this approach we expect to take BANFF to new heights as Playback expands its scope.
I'm pleased to announce that Ferne Cohen will continue to lead BANFF as executive director, and now adds the title of associate publisher as she unifies the sales and business development effort across all Playback products spanning from publishing to events. Katie Bailey, who is currently on maternity leave, remains our intrepid editor and content director. In her absence, Mary Maddever will fill the role on a temporary basis. The overall leadership of the expanded Playback brand unit will now move under me as executive publisher of Playback while Maddever, who is currently overseeing the integration of the combined strategy and Marketing businesses, will manage that new combined portfolio for our marketing and media group with associate publisher Lisa Faktor.
If you can't already tell, we're extremely excited to be in a position to serve an industry that we love even better. And you can expect us to combine the collective resources of Brunico's portfolio of entertainment and marketing brands to help achieve our goals. Please feel free to reach out to all of the new members of our growing Playback team to say "hello!"
Russell Goldstein
Executive publisher,
Playback
This article originally appeared in the Winter 2017 issue of Playback.