Deals: A71, IndieCan, Blue Ant, Motion 58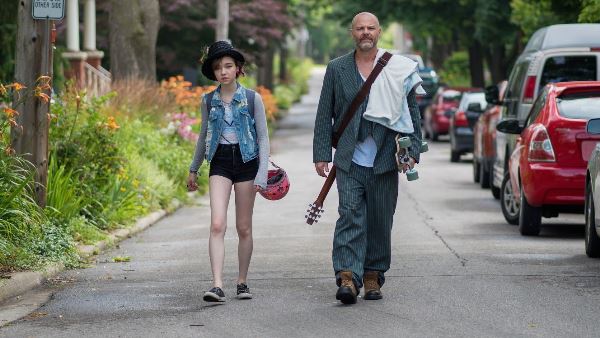 Deals heat up at the Whistler Film Festival, Blue Ant sells more than 500 hours of content across Asia-Pacific, plus more from Raven Banner, Nelvana and Sinking Ship.
A71 Entertainment
Toronto's A71 Entertainment has acquired a pair of Canadian titles at the Whistler Film Festival, taking all Canadian rights for Robert Cuffley's Chokeslam and Adam Levins' Population Zero. Chokeslam is produced by Chaos, A Film Company and Karma Films and directed by Robert Cuffley, who also co-wrote the script with Jason Long. The wrestling comedy was shot in Saskatchewan last year. Population Zero, meanwhile, is a mock-umentary produced by Carousel Pictures Production. Directed by Adam Levins and written by Jeff Staranchuk, the film is about a group of documentarians who uncover a loophole in U.S. constitutional law that would allow a person to legally get away with premeditated murder. Executive producers on the project are Nick Sorbara, William Borthwick, Fred Fuchs, Rob McGillvray, Julian T. Pinder, Tom Spriggs, Ben Stranahan, while Tyler Levine produces.
IndieCan Entertainment
IndieCan Entertainment has picked up Amy Jo Johnson's directoiral debut The Space Between (pictured), which is competing for the Borsos award for best Canadian feature at Whistler. The offbeat comedy explores the meaning of fatherhood and stars Johnson, Michael Ironside, Kristian Bruun, Jayne Eastwood and Julia Sarah Stone. Johnson and Jessica Adams produced the feature, which was developed at the Whistler Producers Lab and at the CFC. The film premiered at the Shanghai International Film Festival. IndieCan will release the film theatrically in spring 2017, following its run on the festival circuit.
Blue Ant International
Blue Ant International, a division of Blue Ant Media, has sold more than 500 hours of 4K and HD content across Asia-Pacific in advance of the Asia Television Forum. National Geographic Channel International has picked up all three seasons of HD lifestyle series What's For Sale? (39 x 30 minutes), as well as Fish of the Day (10 x 30 minutes). Discovery Networks Asia-Pacfic picked up Land of Gremlins (3 x 60 minutes), Mystery of Evolution (6 x 60 minutes), Attack and Defend (6 x 30 minutes) and Wildlife Icons (8 x 60 minutes) for India. The broadcaster also picked up Land of Primates (8 x 60 minutes) in Japan and Coastal Africa (4 x 60 minutes) for Taiwan. In Asia, Scripps Networks Interactive acquired Post My Party (13 x 30 minutes) and Holiday Makeover (6 x 30 minutes). In Thailand, Blue Ant International has an output deal with The Next Step Company, which sees the distributor delivering 300 hours of content annually to the broadcaster, including Africa's Hidden Kingdoms (6 x 60 minutes), Living Beach (6 x 60 minutes), Undiscovered Vistas (14 x 60 minutes). Thailand's True Visions acquired Kitty 911 (10 x 30 minutes), Hope for Wildlife, season six (13 x 60 minutes) and Kenya Wildlife Diaries (6 x 60 minutes). Lastly, Vietnam-based Vietba Media acquired series such as Volcanic Odysseys (4 x 30 minutes), Great Blue Wild (14 x 60 minutes)  and The Weapon Hunter (6 x 60 minutes).
Motion 58
Public Schooled, the comedy from Vancouver-based production company Motion 58 has been picked up for international representation (excluding Canada) by London, U.K.-based sales agent Kaleidoscope. The film has also added cast member Russell Peters, who joins Judy Greer and Grace Park. Production began earlier this week in Vancouver on the feature, which is financially backed by Telefim and the CFC Features program. Public Schooled is co-written by Motion 58 founders Josh Epstein and Kyle Rideout. Epstein produces, with Rideout directing. Epstein and Rideout are repped by Toronto film and television literary agency The Jennifer Hollyer Agency.
Nelvana
Corus Entertainment's Nelvana has signed deals with 10 new international licensees for its preschool co-pro Little Charmers. The new licensees include Ravensburger (puzzle formats in France, Italy, Spain, Switzerland, Belgium, Luxembourg and Netherlands), Educa Borras (board games in France), Media Service Zawada (story, activity and puzzle books in Poland), Accadamia (diaries, handbags and wallets in Italy), Guinti (story, novelty, activity and coloring books in Italy), Balocco (seasonal foods in Italy, San Marina, Switzerland and Vatican City), Panini (sticker albums in Italy), Warm Up (live stage shows in Italy), Dulcop (bubble toys in Italy) and Empire Media Corp (costumes, furniture, houseware and electronics in the Philippines, Singapore, Malaysia, Indonesia, Thailand, Vietnam and India). These licensees join Spin Master's Little Charmers toy line, which is led by dolls, playsets, apparel and accessories. The 80 x 11-minute girl-skewing CGI series is co-produced by Nelvana and Spin Master. - Elizabeth Foster
Sinking Ship
ABC Australia has snapped up all four seasons of Sinking Ship Entertainment's Annedroids, the second season of Odd Squad and Scout and the Gumboot Kids. New Zealand's TV3, meanwhile, has picked up the first two seasons of Annedroids.
Banana-Moon Sky Films and Buffalo Gal Pictures
L.A.-based Archstone Distribution has acquired the worldwide rights to Sean Garrity's Borealis. Produced by Banana-Moon Sky Films and Buffalo Gal Pictures, Borealis will premiere on DirecTV in the U.S. on Dec. 3. The film will expand onto digital platforms, including Dish Echsostar, Hoopla, Amazon Video Direct, Google Play, iTunes, Steam, Vudu TVOD and YouTube on Dec. 23.
Raven Banner
Raven Banner Releasing has acquired the Canadian rights to Kevin Burke's directorial debut, 24×36: A Movie About Movie Posters. The documentary, produced by Burke, Graham Lee, Andrea Butler, Richard Chan and Snowfort Pictures' David Lawson, had its premiere at Fantastic Fest in Austin, TX. Raven Banner will release the film theatrically in 2017. The deal was negotiated between Raven Banner's managing partners Michael Paszt and James Fler with Snowfort Pictures' Travis Stevens.
Banger Films 
Banger Films' four-part docuseries Hip-Hop Evolution is making its worldwide (excluding Canada) debut on Netflix, beginning Dec. 2. The docuseries, which is hosted by Shad Kabango, features interviews with hip-hop pioneers and explores how the genre evolved from a New York house-party experiment to the worldwide phenomenon. The series was written by Rodrigo Bascuñán and directed by Darby  Wheeler, with co-direction by Scot McFadyen and Sam Dunn. The documentary premiered on HBO Canada in September.
Local Drawl
Daniel Robinson's feature film Nestor has been picked up by New York-based Candy Factory Films. Produced through Robinson's company Local Drawl, the film begins with a man (played by Robinson) waking up to find himself alone in a remote, abandoned village. With only vague memories of his surroundings, he must rely on his creativity in order to survive. Candy Factory released the film on VOD (iTunes, Amazon Prime, Microsoft Store, Google Play, Playstation Store) and Amazon DVD  on Nov. 22.
With files from Kidscreen