Unions, guilds urge Cancon spending be maintained: CRTC hearings
If broadcasters' CPE and PNI proposals are accepted, spending on Canadian programming would be reduced by hundreds of millions, say the guilds.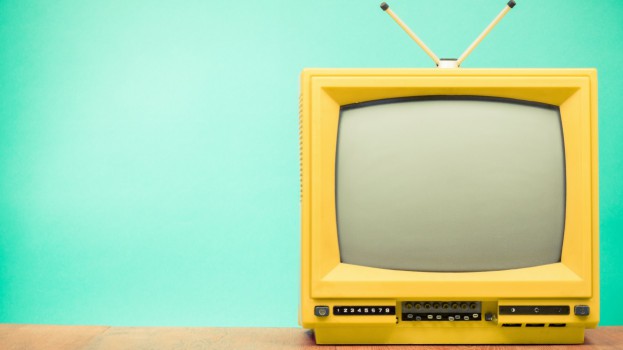 At a  minimum, the CRTC must maintain broadcasters' Canadian programming expenditures (CPE) and programs of national interest (PNI) requirements or face dire consequences: that was the message representatives from ACTRA, the Writers Guild of Canada and the Directors Guild of Canada delivered at the English-language TV licence renewal hearings Wednesday.
David Forget, director of policy for the Directors Guild of Canada told the commission that broadcasters should be required to maintain a group CPE of 30% – as opposed to the 27% proposed by Bell, 26% proposed by Corus and the 28% Rogers' said it would accept. The three broadcasters' proposed CPE rates would result in a loss of $440 to $500 million dollars spent on Canadian programs over a five-year licence term, the DGC argued. (Note: this calculation was made on the basis that Corus proposed a CPE of 26%, when it actually proposed 27%.)
ACTRA was in agreement, with Stephen Waddell, the guild's national executive director arguing the impact on the Canadian broadcasting would be "devastating."
ACTRA called for CPE to be maintained at 30% and PNI be set at a starting rate of 8%, as opposed to the proposed 5% rate across the board. ACTRA then brought Kim's Convenience star Paul Sun-Hyung Lee to the mic to request that two hours of primetime programming be devoted to independently-produced Canadian programming or PNI. If private broadcasters aren't required to show Cancon in primetime, who knows when they'll broadcast this programming, Lee argued, making it difficult for Canadians to discover said Cancon.
When CRTC chair Jean-Pierre Blais noted that it was "an odd situation" for ACTRA to bring Lee, along with Kim's co-star Jean Yoon and Murdoch Mysteries' Yannick Bisson – three stars of CBC programming – to a private broadcaster renewal hearing, ACTRA responded that their shows represent examples of what's working in Canadian TV. Are there no examples from private broadcasters, Blais asked. "There aren't many," was the response.
In its presentation, the Writers Guild of Canada asked the commission to set broadcasters' Cancon spending requirements at a level no less than what they're already spending, arguing that CPE and PNI spend is a floor not a ceiling and the floor can't possibly be lowered much further.
The WGC also called for a minimum broadcaster development spend requirement, arguing writers currently work a lot of unpaid hours just to get a script to the development stage and when it gets to the development stage, there's not enough money spent on a project to make it a success. The association also proposed broadcasters report CPE and PNI that is spent on "original first-run" and "new commissioned" Canadian content. Currently, the broadcasters all have different definitions making it impossible to track, the WGC argued.
The DGC agreed and proposed that 75% of PNI spending on Canadian independent production be spent on original first-run Canadian programming.
Image: Shutterstock