Rezolution Pictures heads to Sundance
The Montreal-based prodco is one of two Canadian cos with films at the indie festival.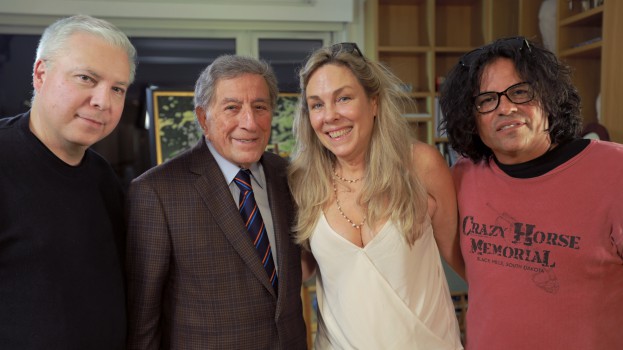 Montreal-based Rezolution Pictures will kick off 2017 on a high note.
The aboriginal-owned prodco's feature doc RUMBLE: The Indians Who Rocked the World will have its world premiere at Sundance in January in the festival's World Cinema Documentary Competition.
The documentary, which is currently in post-production, carries on the work started by the exhibition exploring the many ways in which Native American musicians influenced the U.S. music culture. Martin Scorsese, Buddy Guy and Quincy Jones are among a long list of artists and musicians interviewed for the film.
The project was inspired by an exhibition on the same theme, which was curated by Tim Johnson and Stevie Salas at the National Museum of the American Indian.
The film's director and co director are Catherine Bainbridge and Alfonso Maiorana, respectively. It is produced by Christina Fon, Lisa M. Roth, Catherine Bainbridge and Linda Ludwick. Exec producers at Rezolution Pictures are Ernest Webb, Catherine Bainbridge, Christina Fon, Linda Ludwick, and Jan Rofekamp.
North American distribution is being handled by Diana Holtzberg of East Village Entertainment, with Jan Rofekamp of Films Transit on international distribution.
A Canada-U.K. copro Tokyo Idols, which is directed by Kyoko Miyake, is also premiering at Sundance. The film takes viewers into the quixotic world of Japanese girl bands, following an up-and-coming singer and her world.
The Sundance Film Festival takes place in Salt Lake City in Utah between Jan. 19 and 29, 2017.
Pictured L to R: Tim Johnson, Tony Bennett, Catherine Bainbridge, Stevie Salas.