Thunderbird to develop TV series based on mystery novels
The Vancouver entertainment co is teaming with executive producer David Salzman on the series based on the popular novels by Faye Kellerman.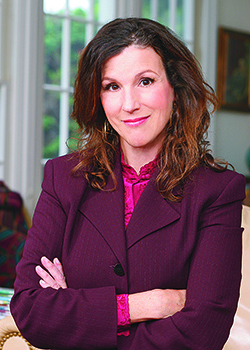 Thunderbird Entertainment is adapting Faye Kellerman's best-selling Decker-Lazarus mystery novels for television.
The Vancouver-based entertainment company announced a partnership Tuesday with former MADtv executive producer David Salzman to develop a premium series based on the novels.
The initial development will focus on The Ritual Bath, the inaugural book in the series by Kellerman (pictured), and the first novel optioned by Thunderbird.
The Ritual Bath is set in the world of Orthodox Judaism and focuses on Peter Decker, an LAPD detective and Rina Lazarus, a widowed mother of two who witnesses a murder and gets caught up in efforts to solve it. Salzman will executive produce the series.
This isn't the first time Thunderbird has looked to the publishing world for content, however. In October, the company announced a first-look deal for all animated and non-animated properties being developed for TV by Skybound North.
Skybound North is the Vancouver outpost of Skybound Entertainment, the L.A.-based multimedia company led by The Walking Dead comic book creator Robert Kirkman and executive producer David Alpert. At the time of the deal, Jennifer Twiner-McCarron, president of Thunderbird subsidiary Atomic Cartoons, told Playback Daily, "There's so much content out there now that comes from the comic book world. This is a really big opportunity to mine some incredible IP."