Broadcasters call for new funding models
Increased flexibility, changes to the tax credit system and a debate over rights ownership: the media cos make their cases for operating in a new digital world.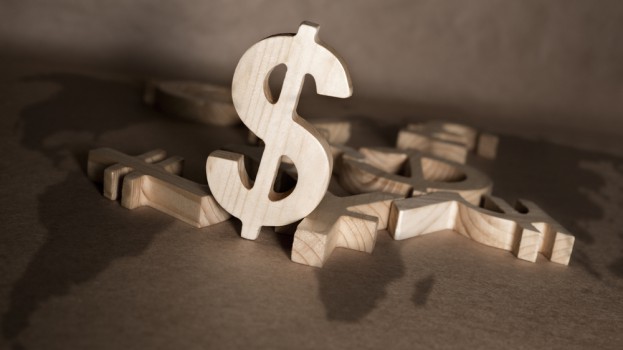 By Val Maloney and Regan Reid
Rogers Media, Corus Entertainment and Bell Media have laid out their respective recommendations for Canadian Heritage to better support "Canadian Content in a Digital World," with the broadcasters, in one way or another, all calling for new funding models.
A submission from Rogers Communications calls the current funding model for Canadian content out-dated and unable to keep pace with the emergence of digital platforms. Its submission draws from the proposals outlined in a paper from Richard Stursberg. He presented a paper, which was partially funded by Rogers, as part of a panel discussion held at the University of Ottawa on Nov. 2. In its submission, Rogers says new consumer habits mean that the regulated Canadian broadcasting system and film industry aren't sufficient means to support the Canadian cultural sector. It proposes a new model that is content, producer and platform agnostic.
The proposed model is based on four principles: that all funding should be provided in the form of tax credits to simplify access to support and maximize efficiencies, that all content be eligible for tax credits, that tax credits be issued to content creators regardless of the platform they work on and that all Canadian content creators have access to the tax credit system.
The first proposed step would be to amalgamate existing funding programs into a new agency – the Canadian Content Investment Agency (CCIA). The new agency will be responsible for administering all financial support for Canadian content at the federal level, replacing administrative functions of Telefilm Canada, the Canada Media Fund and the Department of Canadian Heritage, the Roger's submission stipulates. It would also operate as an extension of the Canadian Audio Visual Certification Office (CAVCO).
Tax credits under the proposed system would be available to all types of content, from news to newer innovations like virtual reality. The only exemption would be for traditional programming genres that are fully monetized without government assistance, such as sports.
 The proposed tax credit model would be administered by an independent body that would operate at arm's length from the government. Limits would be set in order to prevent oversubscription of certain types of content, like reality TV.
Funding in Rogers' proposed system would only be available to Canadian content producers and broadcasters. U.S. studios and foreign OTT services wouldn't be eligible unless they took steps to maintain a presence in Canada.
Rogers isn't proposing that contribution requirements be introduced for companies like Netflix. But it also notes that companies that don't contribute to the production of Canadian content shouldn't benefit from tax credits and other subsidies associated with that framework.
Similarly, Bell Media proposed Canadian Heritage consider reorienting the regulatory framework from "being based on micro-regulation of the traditional linear broadcasting ecosystem to one focused on the creation, delivery, promotion and exportability of Canadian content." While it stated traditional broadcasters should still face high-level regulation, including a requirement to devote a percentage of their schedule to Canadian programming and a portion of the prior year's revenue to expenditures on Canadian programming, it suggested that the CRTC no longer be involved in the day-to-day decisions of the industry.
Bell Media also argued in favour of a new funding model, dubbed the "Canadian Programming Excellence Fund," (CPEF) which, like Rogers' proposal, would consolidate the CMF and Canadian Independent Production Funds (CIPFs), into one superfund. Under Bell's proposal, any production would be eligible for CPEF funding or tax credits if it is "50% Canadian," though that was not elaborated on.
The media co argued that a portion of this new CPEF should be dedicated to the creation of original productions for Canadian-owned SVOD services and that foreign SVODS should either be required to charge sales tax or the obligation should be removed from Canadian SVODs.
Bell also took aim at the CRTC's recent decision to remove simultaneous substitution (simsub) from the Super Bowl game, saying that simsub is worth hundreds of millions of dollars to the Canadian broadcasting industry yearly. If Canadian Heritage wants to better support the creation of and access to local news and information, Bell argued that simsub – an important revenue driver – should be maintained for all programming.
In its filing, Corus Entertainment made six major recommendations, including that the government encourage the creation of "larger and stronger enterprises." Corus argued Canadian companies need scale to make the kind of investment in content and rights management necessary "to meet domestic and global market demands."
Corus also proposed that broadcasters should no longer be required to acquire "large percentages" of programming from independent producers, arguing broadcasters need flexibility to "experiment and find business models that work." It also argued broadcasters that also produce content need increased access to funding, and that the CRTC's policy process on terms of trade should be set aside. "We need to own rights to be relevant and competitive. Regulators should not attempt to control investment decisions on content," the submission stated.
Image via Shutterstock