Letterkenny set for Christmas Day comeback
The comedy series will bow on CraveTV with six new episodes, continuing the tradition of premiering its new seasons on busy weekends.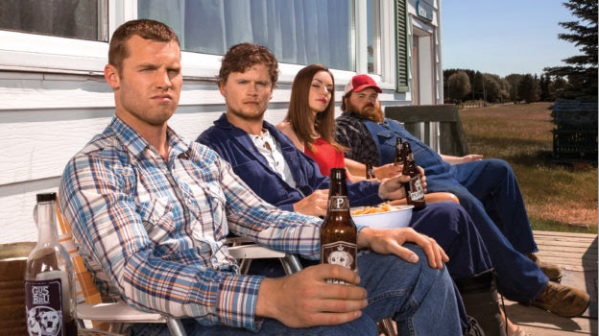 Letterkenny has its season-two launch date, with six more episodes of the small-town comedy set to debut on CraveTV on Christmas day.
The series was in August renewed for a third season, which is scheduled to begin filming in Sudbury in 2017.
The first season of Letterkenny also debuted on a busy weekend, with Crave premiering the six-episode first season to coincide with Superbowl weekend in February of this year.
Produced by New Metric Media (What Would Sal Do?) in partnership with DHX Media, the series is the most watched of all the titles on CraveTV, according to Bell Media.
The show is based on the YouTube webseries Letterkenny Problems and is created and co-written by 19-2 star Jared Keeso. The series stars Keeso alongside Nathan Dales (Goon: Last of the Enforcers), Michelle Mylet (Four in the Morning) and Melanie Scrofano (Wynonna Earp).