Why Elevation got into the production game
Co-president Noah Segal on how SVODs are changing the nature of distribution and how the Toronto distributor plans to get a slice of the action.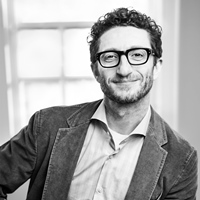 The timing was right for three-year-old distributor Elevation Pictures to launch a production division, said its co-president Noah Segal.
Netflix, Amazon, Hulu and other OTTs have fundamentally changed the distribution business, with global SVODs increasingly negotiating deals with agents or producers themselves, he said. That's left distributors two options: amass more rights and create a wider berth, or get closer to the content creation itself. Elevation chose the latter.
"If you're a part of the production portion of a project then [global SVODs] need to talk to you and thus you become relevant in the food chain," he told Playback Daily.
The second reason driving Elevation's decision was the need for the young company to "up the ante." Instead of distributing a larger slate of films, or going after bigger films, by partnering to produce films, Elevation can get in early and – "if we do it right," Segal said – make those films even better.
"We're going to create multiple avenues for us to make money – as producers, equity participants and distributors. So it seems like a natural evolution of the company," he said.
So that's the "why," what about the "how?"
Segal says the primary goal for the company is to get good content – films and television series – to market fast. To do that, the new division will act as a service production company for American and international producers looking to take advantage of Canadian tax credits, crews and the exchange rate.
The company will also help facilitate coproductions. "Because we're Canadian and because we have production expertise," he said, "we feel like we can provide a really knowledgeable base for someone who wants to get a film done and wants to do it as a multi-territory coproduction."
To that end, the company brought aboard First Generation Films founder Christina Piovesan to head it's production enterprise. Piovesan will continue, however, in her capacity at First Generation.
"She is a specialist in production and we needed someone with that skill set, acumen and reputation to drive our business," he said. "We needed her commitment but we also appreciated what she'd already got started."
If the division develops the way Segal intends it to, a more cemented structure will be put in place, he said.
Ultimately, Segal hopes the new division will produce films that are creatively sound but are viable from a distribution perspective as well. While he said the company is more focused on assessing its value-add and ensuring it provides good services, Segal does have some production targets in mind for its first year.
"If I had my druthers, I could see us doing two or three pictures a year and I could see us getting one or two series [produced] a year," he said. "The truth is if we got a couple pictures off that would be a winning year. But we have higher aspirations."