Alanis Obomsawin wins TFCA award
As part of the prize, Obomsawin will select one filmmaker to receive $50,000 in services from Technicolor Creative Services.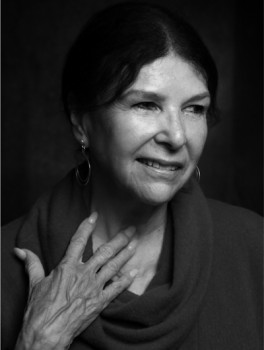 The Toronto Film Critics Association has selected filmmaker Alanis Obomsawin as the recipient of this year's Technicolor Clyde Gilmour Award.
The award recognizes a Canadian film and television industry member who has made a substantial contribution to the history and advancement of Canadian cinema. An officer of the Order of Canada, Obomsawin has made 45 films over the course of the year, including the award-winning Kanehsatake: 270 Years of Resistance, which documented the 1990 Mohawk uprising in Oka. Her latest documentary, We Can't Make the Same Mistake Twice, world premiered at TIFF this past September.
In 2010, Obomsawin was inducted into Playback's Canadian Film & Television Hall of Fame.
The prize allows Obomsawin to endow one filmmaker with $50,000 in services from Technicolor Creative Services. She will reveal who she has selected in the coming days. Past recipients include filmmaker Deepa Mehta, who took home the award last year, and TIFF director and CEO Piers Handling, who was awarded in 2014.
The TFCA will announce the majority of its 2016 award winners, including the Stella Artois Jay Scott Prize for an emerging artist, on Dec. 11. The association will also name the three finalists for its Rogers Best Canadian Film Award, with the winner of the $100,000 prize being announced at a gala on Jan. 10, 2017.
Photo credit: Scott Stevens