Resurrecting Hassan wins at RIDM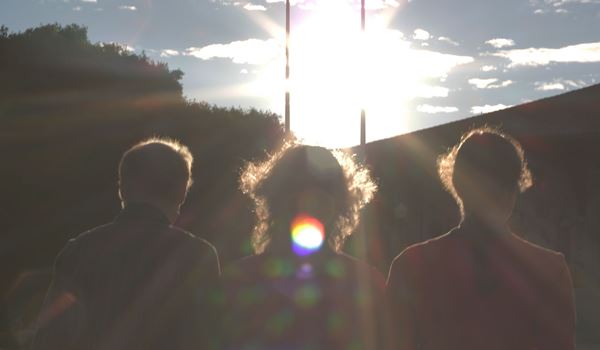 The Carlo Guillermo Proto-directed film won best Canadian feature at the Montreal documentary festival.
Carlo Guillermo Proto's Resurrecting Hassan was named Best Canadian Feature at the Montreal International Documentary Festival, which came to a close Sunday.
The documentary, which was also produced by Guillermo Proto, follows a Montreal family whose members have all been blind since birth. After the only sighted family member died in a drowning accident, the family turns to the teachings of a Russian mystic.
Special mention was also given to Andrea Bussmann and Nicolas Pereda for Tales of Two Who Dreamt.
The award for best new talent from Quebec or Canada was given to Zaynê Akyol for Gulîstan, Land of Roses. The Canada/Germany coproduction was produced by Montreal's Périphéria, Germany's Mîtosfilm and the National Film Board of Canada. Earlier this year, the film picked up the Doc Alliance Selection Award at the Locarno International Film Festival in Switzerland.
The Canadian award winners were selected by a jury composed of writer Miriam Fahmy, filmmaker Jean-François Lesage and musician Jean-François Ruel.
The People's Choice Award for favourite documentary went to Quebec filmmaker Francis Legault's Le goût d'un pays. The feature, produced by Jean-Pierre Paiement and Andre Larin, asks the question: is there a connection between making maple syrup and the Quebecois identity.
Best International Feature was awarded to Shegze Zhu for Another Year (China), with special mention given to Tatiana Huezo's Tempestad (Mexico).
Best Canadian Short or medium-length film was awarded to Maude Plante-Husaruk and Maxime Lacoste-Lebuis for The Botanist, while Isabel Pagliai's Isabella Morra (France) won in the international category.
The festival also handed out the Women Inmates' Award, which is selected by a jury of five inmates from the Joliette Institution who select a film from the Official Competition and Panorama section. Alethea Arnaquq-Baril's Angry Inuk took home that award, with Tomer Heymann's Mr. Gaga receiving a special mention.