Opinion: The value in 10-out-of-10
Following Jean-Pierre Blais' recent comments on the CIPF points change, the Writers Guild of Canada's Maureen Parker weighs in on why 10/10 Canadian series are worth protecting.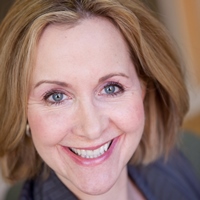 By Maureen Parker, executive director of the Writers Guild of Canada
Sometimes, what appears to be a relatively minor issue is actually an indication of an underlying and dangerous mindset. That's why we saw such a furious response on social media and  scrutiny by journalists, when the CRTC announced its Certified Independent Production Funds (CIPF) decision in August, 2016. Dropping the points required to access CIPF money to help production companies hire non-Canadian talent was insulting at best. And, as far as we know, the reasoning was unsubstantiated. No data or factual evidence was provided to us to demonstrate that hiring non-Canadian screenwriters, actors, or directors could increase a project's success in international markets.
More recently, in a speech to the Canadian chapter of the International Institute of Communications, CRTC chair Jean-Pierre Blais said critics of the CIPF decision suggested "the difference of two points on a scale" could "cause entire industries to crumble." No doubt this was intentional hyperbole. But it completely misses the point. The vehement response to the CIPF points reduction was really a reaction to the CRTC's demeaning attitude towards Canadian screenwriters, actors, and directors, made explicit in the following:  "[Dropping the points could] facilitate the hiring by production companies of non-Canadian actors or creators, who may increase a project's attractiveness and visibility in international markets."
The real danger of this mindset is that it could extend to the Canada Media Fund (CMF), a 10-out-of-10-point fund — the only fund where Canadian screenwriters, actors, and directors are guaranteed of making Canadian content for the people paying for it: Canadians. The CRTC chair seems to have a problem with this concept. In his recent speech he speculated on his vision of the future, one where Canadian creatives must "tell fabulous stories to the world about Canada, rather than…just tell Canadian stories to Canadians." But this is what screenwriters are already doing. Every Canadian screenwriter wants to share their stories with the biggest audience possible, while recognizing that the first priority is fellow Canadian citizens.
The most successful Canadian shows in Canada are 10-out-of-10 productions — programs like Murdoch Mysteries, Heartland, Private Eyes, Orphan Black, Saving Hope, etc. Ten-out-of-10 shows typically get higher ratings, appearing on the Numeris Top 30 in Canada alongside every other kind of programming, from broadcasts of the Olympics to top-rated foreign shows such as The Big Bang Theory, NCIS etc. It's also true that 10-out-of-10 shows are successful around the world, as sales figures tell us. International sales for Canadian TV is worth more than $500 million, with demand growing steadily over the past decade. In 2014 to 2015, the export value of Canadian TV reached an all-time high of $539 million.
Behind these success stories are not only Canadian screenwriters but also Canadian showrunners. Showrunners are writer-producers. The showrunner — not the financial producer — holds the creative vision of a show. Canadian showrunners are the key to successful Canadian shows. In fact, we would say that showrunners have a greater role than financial producers in the success of the project. So why are the CRTC and others looking at cutting Canadian talent as a path to more success in international markets? (After all you could just as easily introduce international producers — who might be able to raise more money — into our financing system.) The answer to that question lies in the mindset previously alluded to, the one places talent second, producers first — even though you could say that it is talent that makes the show, not the producer.
The reality is that the Canadian industry has many imbalances. Screenwriters do not have the career options producers, actors, directors, and crew have of working on American "service" productions. Screenwriters are not, as producers are, enshrined and protected by the Canadian public funding system, in particular in relation to the Canadian Film or Video Production Tax Credit (CPTC). But for screenwriters it's not just a question of employment options, and of maintaining a resident Canadian talent pool. It's about creating Canadian culture itself, that and the economic success of Canadian content shows paid for, in part, by Canadian taxpayers.
It's crucial to recognize that without the creative output of showrunners and screenwriters, producers have nothing to sell. So all members of the industry need to find some way to work together towards a truly balanced, healthy industry ecosystem. Canadian talent is rarely consulted, and that really has to change. Let's have mutual respect, and include all voices at the table. That's the way to move forward in the new digital reality.