Don Carmody Television's Tokyo Trial set for Netflix premiere
The Canada/Japan/Netherlands coproduction is set to bow internationally Dec. 12 on the SVOD.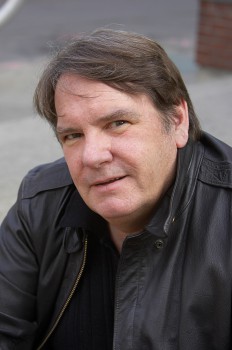 Netflix has set the worldwide release date for WWII miniseries Tokyo Trial, produced by Don Carmody Television, Japanese public broadcaster NHK and Amsterdam, Netherlands-based FATT Productions.
The four-part Japan/Netherlands/Canada coproduction will premiere globally on Netflix (excluding Japan) and NHK on Dec. 12. On Netflix, the series will launch in 190 countries.
The four-part series tells the story of 28 pacific war criminals put on trial in Tokyo in the wake of WWII. Eleven judges from across the world spent two-and-a-half years determining the outcome.
The 45-minute episodes were filmed in Lithuania and Japan during 2015.
Don Carmody (pictured) and David Cormican produce the series for DCTV, alongside NHK's Shinsuke Naito and Takashi Enjo and FATT's Hans De Weers.
The project was first introduced to DCTV at the OMDC's International Financing Forum at TIFF 2013, where Cormican met members from NHK and FATT
The series stars Marcel Hensema (Hollands Hoop), Jonathan Hyde (The Strain), Paul Freeman (Raiders of the Lost Arc), Irrfan Khan (Life of Pi, Slumdog Millionaire), Stephen McHattie (300,Watchmen), and Julian Wadham (The English Patient) and Michael Ironside (Total Recall).