Daniel Bissonnette on growing Montreal's production scene
The associate director of film, festival and events at the City of Montreal talks opportunities in TV, animation and export, and why space isn't an issue (but language is).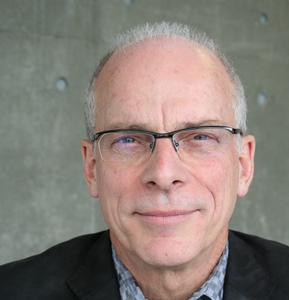 As 2016 comes to a close, Playback is speaking with film commissioners across the country about their successes of the past year, and what their goals are for 2017. First up, a discussion with City of Montreal associate director of cinema, festivals and events, Daniel Bissonnette.
How is production divided in Montreal, in terms of foreign and domestic production? 
It's very different from Toronto and Vancouver and the other cities.The annual volume is always pretty much the same: $1.5 billion Canadian dollars. Now, out of that $1.5 billion, $1 billion is local production. From one year to the other, this is fairly stable. Why? Because it goes hand-in-hand with the public money that goes into production coming from either Telefilm or SODEC.
The other $500 million is split into either international coproduction and foreign [productions] coming from mostly Hollywood or New York.
The numbers show that in 2016 will be close to $300 million spent here by foreign [productions], mostly from the U.S., which is pretty much the same [as last year] – [but] the year is not finished yet.
What are some of the challenges facing the Montreal in terms of drawing production to the city? 
Contrary to Vancouver, we still have room for extra production. The thing is, Montreal got into the game of bringing in foreign [productions] later, maybe ten years after Toronto and Vancouver. Toronto and Vancouver started at the beginning of the '80s, Montreal started at the beginning of the '90s and to be honest Montreal will always be this special place in Canada where people speak French. Sometimes it's a bit difficult for foreign shooting teams to understand that if they come to Montreal everything [won't] be in English.
We have extra work communicating exactly what it will be like when people come into Montreal. [So] every year we run a tour, where we bring producers from the U.S., either from New York or L.A., and we show them around
[We also went to the American Film Market] for several days with the Quebec Film and Television Council. Going after the majors [markets] is one thing, the mini-majors is another [and] the independent producers, that's another ballgame. We have to be sure that we make all the effort needed to reach all of those people. Montreal is still less known than Toronto and Vancouver. So one of the challenges for us is making sure that it is known for everything it can offer and for the exact things it can deliver.
Another challenge for us is that for a number of years we had only one owner of large studios in Montreal, MELS. Now we have another group of people who actually have another complex of sound stages that has been opened this year: Studios MTL.
It gives more of a choice to foreign producers, as well as local, and also I would say more flexibility.
What are the opportunities for growth? 
One particular area for Montreal would be TV series coming from, for example, the U.S. We didn't have that many in the last 10 years. We've had feature films, we've had other types of production, but not that many TV series. But now that we've done some recently [including CBC's 21 Thunder and Bellevue] that went fairly well, I think this is one specific area of growth that can be well looked after.
Montreal [once] enjoyed good success in animation, but that was nearly 15 years ago. Now we're in the process of trying to rebuild. In the last two years, we've had production in animation that were quite interesting. So we will put together a business case for Montreal as a production centre for animation. Animation productions are quite costly. On the other hand, once they're done, they can travel more easily than any other feature film or TV series because it's more of a universal language. So we're trying to figure out how we could foster the development of this maybe through maybe some special financial incentive or a combination of different things.
What are your goals for the upcoming year? 
My first goal for 2017 would be – and we are working on this at this moment – [is] to have more local production exported to foreign markets. We already have some that are quite successful in being exported. But we need more of them.
If you take Quebec as a whole with eight million people, it's not really different than most of the Scandinavian countries for example. They're no bigger than us that but they've managed to find a way to export more of their own production.
So this is an area that could be some kind of a game-changer for us for Quebec and especially Montreal.
This conversation has been edited for clarity. 
Want to hear more about what's happening in cities around Canada? Check out our entire film commissioner series.