Sphere Media Plus names new development head
The prodco behind 19-2 has appointed Tara Woodbury to the newly created position.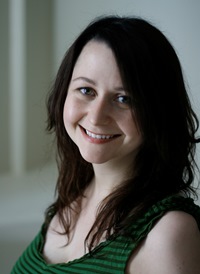 Montreal-based prodco Sphere Media Plus has added a new development head to its team.
Tara Woodbury has been appointed to the newly created position of head of development for English-language productions, effective immediately, according to a company release. Sphere Media Plus, alongside Echo Media, produces 19-2 and its English-language remake (also titled 19-2), which was this year nominated for an International Emmy.
Based in Toronto, Woodbury will be responsible for sourcing and developing new projects and IP, maintaining relationships with broadcasters and creative talent, as well as overseeing the company's overall development strategy. Woodbury will report to executive producer Virginia Rankin and company founder Jocelyn Deschenes.
She previously served as director of development at Call Me Fitz prodco, Amaze Film + Television. There, she oversaw the company's domestic and international scripted slate, including two seasons of The Stanley Dynamic for YTV.