In Brief: CMF to showcase talent; Corus launches History SVOD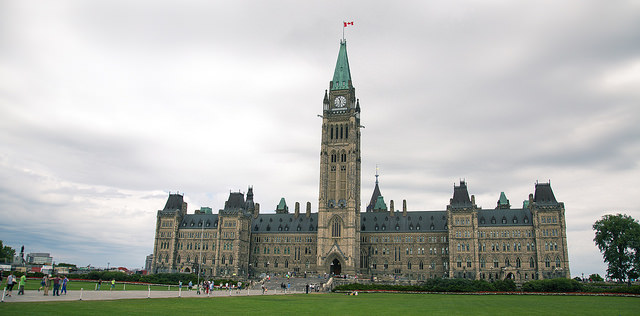 On- and off-screen talent from series like Heartland and Private Eyes are heading to the Hill, Canada and Ireland have reopened an incentive fund, and more news.
CMF launches talent showcase
The Canada Media Fund will host its inaugural talent showcase event on Parliament Hill on Nov. 22. The event aims to connect parliamentarians with the on- and off-screen Canadian talent behind the country's TV and digital media productions. Talent involved with Heartland, The Next Step, Private Eyes, Mensonges, Kim's Convenience, Mohawk Girls and others will be in attendance, alongside key government representatives and industry leaders.
Corus launches History SVOD
Corus Entertainment has launched History Vault, History channel's new SVOD service. The on-demand video service offers curated collections on specific historical topics, with new content added weekly. History Vault is available in Canada for iPhone, iPad and Apple TV devices for $5.49 per month.  The SVOD service will also roll out on Android in the coming months.
Bell Media preps P.K. Subban doc
Bell Media's HBO Canada will premiere the new original documentary, P.K. Subban Skate Past the Noise: The Off-Season on Nov. 18 at 10 p.m. EST. The documentary was co-commissioned by The Movie Network and French-language networks RDS and Canal D. It will air in French on Nov. 16 on Canal D at 7:30 pm and RDS at 8:30 pm. The doc tells the story of Subban as he says goodbye to Montreal and prepares for his new career in Nashville. The nearly 60-minute show is produced by Montreal's Productions KOTV III. Subban, Alain Chicoine, Louis-Philippe Drolet and Louis Morisette executive produce. Alexandra Toulch and Jack Hackel co-direct.
Canada/Ireland development incentive reopened
The Canada Media Fund and Broadcasting Authority of Ireland have opened the funding incentive for the development of AV projects. The $150,000 incentive will be available to Irish and Canadian producers to help develop coproductions for broadcast on Canadian and Irish TV services. Applications are open until Jan. 13, 2017.
SK Films awarded
SK Films picked up the honours of Best Canadian Business from the Nature Inspiration Awards. The award was presented to SK president and CEO Jonathan Barker and EVP Wendy MacKeigan in Ottawa for their excellence in natural history programming and commitment to educational outreach. The awards are presented by the Canadian Museum of Nature and recognize people and organizations that encourage Canadians to take an interest in natural history.