Riftworld Chronicles, Home to Win take home Digi Awards
The awards, presented Thursday evening in Toronto, recognize the best in digital media.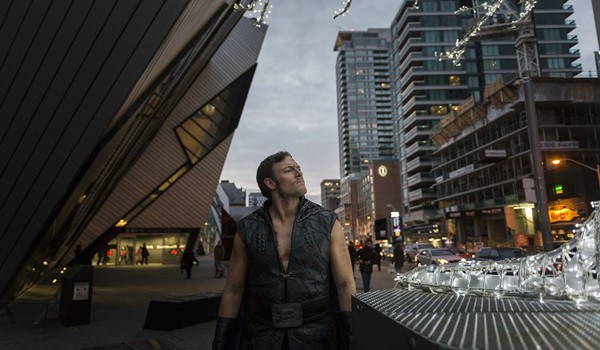 Riftworld Chronicles and Home to Win were among the big winners at last night's 2016 Digi Awards.
The award show capped off the two-day 2016 nextMedia conference, and awarded the best in digital content, personalities and agencies.
First Love Films' and Sienna Films' Riftworld Chronicles (pictured) took home the award for best ficitional digital series. The series, produced for CBC, also recently picked up a trio of awards at SeriesFest, including the Audience Award.
Vice Canada also took an award, winning best non-fiction digital series for its "Vice Canada Reports."
Corus Entertainment's Home to Win won the award for best interactive content – non-fiction for its digital strategy, which was produced with Stitch Media and Architect Films.
The media co also won for best multichannel communication for its "Unstoppable Women" campaign for Motrin, which was produced with Kin Canada.
Best fictional interactive content went to Toronto's Jam3 for Independence Day: My Street, produced for 20th Century Fox, while the award for best kids interactive content went to Backstage: Too Much Keaton, produced by Secret Location, in association with Fresh Interactive, DHX Media and the Bell Fund.
The National Film Board of Canada also picked up an award, winning best mobile entertainment for its "Cardboard Crash."
Taking the award for best branded content was Cineplex for its "Lily & the Snowman" campaign produced by Zulu Alpha Kilo.
The award of excellence went to media personality Marilyn Denis, who had the award presented to her by her son, Adam Wylde. Sid Lee was named agency of the year, while company of the year went to Diply. Social media personality of the year went to Piques and digital media startup of the year was Sulon Technologies.
From Media in Canada