Spin Master sees more momentum in Q3
The introduction of the toyco's wildly popular Hatchimals toys contributed to continued growth.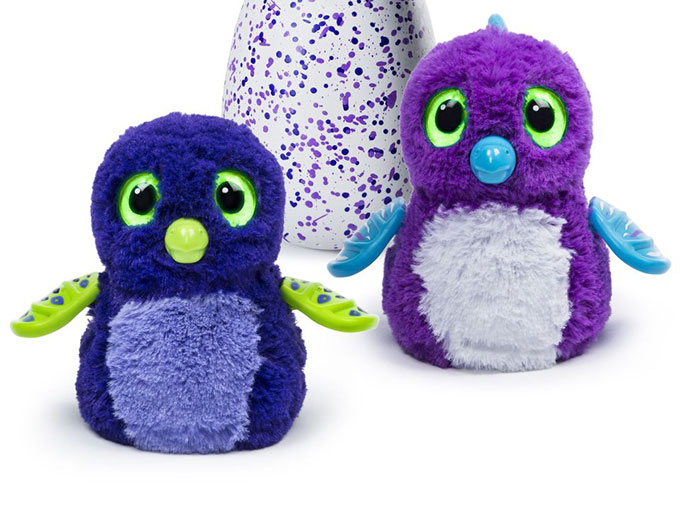 Toronto-based toy and entertainment company Spin Master's Q3 results rose 22.8% to US$475.0 million from US$386.8 million in Q3 2015. Excluding Cardinal Industries, which Spin Master acquired in Q4 2015, the company's revenue grew 11.7%.
Spin Master's introduction of the popular Hatchimals and its entry into the outdoor and sports toys category with the US$85 million acquisition of Swimways Corporation contributed to the growth.
Hatchimals — the colorful animals that come in eggs and hatch to reveal themselves to their caretakers — have been a huge success and a number of shipments have already been sold out in anticipation of the holiday season. The Hatchimals have been named on a number of holiday must-have lists and Spin Master has increased production in an effort to meet the demand.
The company's third quarter success shows a continued momentum following the 40% rise in Q2.
2016 Q3 Gross Product Sales increased 18.0% to US$518.6 million, up from $US439.5 million last year. Excluding Cardinal, Gross Product Sales grew 7.7%. Gross Product Sales increased by 47.3% in Europe, by 12.3% in North America and by 21.1% in the rest of the world.
Spin Master's Q3 net income was US$83.3 million compared with US$51.1 million in Q3 2015. The company's Adjusted EBITDA Margins were down to 28.1% from 30.7% in Q3 2015 due to lower gross margins, acquisition costs and increased distribution costs.
Boys action and high-tech construction was a weak point for Q3, down 37.8% to US$59.2 million. Preschool and girls, however, along with activities, games and puzzles and fun furniture, showed significant growth in gross product sales with preschool and girls rising 37.4% to US$181.2 million while activities, games and puzzles and fun furniture rose 67.7% to US$125.0 million.
Considering Spin Master's recent success and the continuing momentum of properties like Hatchimals, the company now expects Gross Product Sales growth to be slightly higher than the guidance provided with the 2016 Q2 results, which anticipated growth in the high-teens relative to 2015.
From Kidscreen