Coming soon: Jean of the Joneses
Search Engine's Jason Wright on converting strong showings at SXSW and TIFF '16 into theatrical ticket sales ahead of the film's Toronto release on Friday.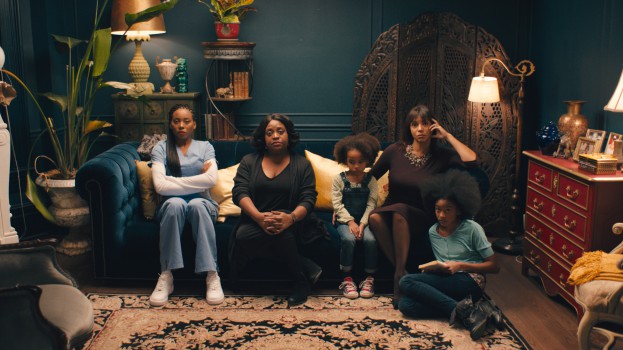 Coming Soon, an ongoing editorial feature from Playback, highlights the distribution strategies for soon-to-be-released Canadian films. Here, we speak to Search Engine's VP of marketing and operations Jason Wright about the distribution strategy for Jean of the Joneses.
The film: Jean of the Joneses is a multi-generational family comedy that starts when Jean's estranged father shows up on the doorstep and then promptly dies of a heart attack. The Toronto-shot film centres on the relationships between Jean's critical, honest and bickering family.
Production/distribution credits: The project is both written and directed by Stella Meghie, who produces alongside Amos Adetuyi and Floyd Kane and coproducer Jason Jallet. Elizabeth Cullen, Sean Dwyer and John Bain serve as exec producers. Filming took place over 15 days in Toronto and two days in New York
Theatrical: Jean opens Friday at Toronto's Yonge-Dundas Cineplex theatre and Scarborough's Cineplex theatre, with the film confirmed for one-week runs in each. Beyond this, Wright said Search Engine will look to expand the film's theatrical run to additional locations if it gains sufficient traction with audiences.
Marketing: Following successful festival screenings (a world premiere at SXSW and a spot in TIFF '16′s Discovery program), Search Engine is looking to capitalize on the film's positive critical reception, as well as awareness of the film generated by its U.S. theatrical opening last month and its launch on U.S. channel TV One. There will be no TV or newspaper advertising for the film, said Wright, as this has little impact when trying to reach a targeted audience in a localized market such as Toronto. "You don't necessarily do the film a great service by booking a ton of TV advertising," he said. The promotional push will instead be focused online, with pre-roll and social media ads being employed to reach the audience.
Additional windows: Search Engine has not finalized its post-theatrical plans for the project. Wright said that in the current distribution landscape, it makes more sense to see how the film performs theatrically before committing to any post-theatrical windows.
Target audience: Wright says that due to the fact the team behind the film (cast, crew, writer/director) is comprised of strong women of colour, the film will likely appeal to the GTA's black community. Jean is also one that can appeal to a wider demographic, said Wright, with plans to more broadly target cinema goers who"love the voice of independent film" and are looking for movies with a little more emotional resonance than typical Hollywood fare.
What attracted Search Engine: The Toronto distributor has been on board with the project since the script stage, with Wright saying Jean's acerbic wit fits well into the company's wheelhouse of "unique voices" in cinema.
Budget/financing: The film was made on a budge of approximated $1.1. million, with Telefilm partly funding the project and the rest being made up from private investment, some of which is from the project's producers.