Opinion: Digging deeper than the CIPF points controversy
CMPA president and CEO Reynolds Mastin on the CRTC's "visionary" broadcast trigger change.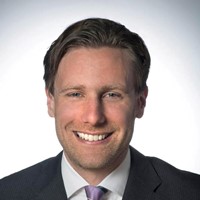 Reynolds Mastin, president and CEO of the Canadian Media Producers Association
Six-out-of-ten? Eight-out-of-ten? Ten-out-of-ten?
Since the CRTC released its revised framework for Certified Independent Production Funds (CIPF) in late summer, there has been a lot of attention paid to one particular component of the updated policy. Namely, changes to the point system used for accessing CIPF funding.
Contrary to what has been claimed by many on social media, the Canadian Media Producers Association did not advocate for these changes. Nor did we advocate against them. We have some members who have been hugely successful producing ten-out-of-ten shows and some who have been equally successful producing six-out-of-ten shows – and still others who produce both. Our industry has long supported a balanced production portfolio, and that has contributed to the sector's growth and success over the past many years. Looking to the future, the industry's ongoing success will depend on that balance remaining the case.
The media's coverage of the point system issue, however, has been at the expense of other important changes outlined in the revised CIPF framework.
This includes the elimination of a rule that formerly required producers wanting access to CIPF funding to first obtain a licence from a Canadian linear broadcaster. This change, while simple, is visionary. It gives producers more flexibility to create diverse content for all viewing platforms, which means more viewers for our shows. More viewers will lead to more projects that are produced in Canada, written and directed by Canadians, starring Canadians, for audiences at home and abroad. This is a good thing for all who work in the industry and we urge the Funds to implement the revised framework's expanded approach to financing triggers as soon as possible.
Another key change allows producers access to critical CIPF funds for development and discovery purposes, something that was previously restricted. This means producers can now more effectively collaborate with Canada's talented writers to finesse and develop a show concept in detail before the first episode is written, increasing the chance that the project will be a success. It also means more money for marketing and promotion, making it more likely that audiences will become aware of a show's existence.
In short, the bulk of the CIPF changes will allow producers more flexibility to innovate, develop diverse content and attract audiences. Given the changing landscape in which Canada's production sector operates – what Federal Heritage Minister Melanie Joly has termed the "digital shift" – this is imperative. And while there is some industry concern about how the updated framework may limit interactive media funding, we are encouraged that the CRTC has opened a process for feedback on this issue.
Now the truth is the updated CIPF framework will only impact a small fraction of the sector – $64 million in annual funding, in an industry that spent $2.6 billion on television production alone in 2015.
What has gotten lost with so much focus on the CIPF debate is the incredibly important set of decisions soon to be made by the CRTC, which will have a major impact on the Canadian production sector. The CRTC's upcoming Group Licence Renewal hearings will review the licences of the biggest private broadcasters in the country and determine their future contributions to the Canadian production industry. With this review on the horizon, we applaud the CRTC's previously stated position that it will maintain existing requirements for broadcaster spending on made-in-Canada content. This means continued opportunity for Canada's creative talent.
We believe all stakeholders have a role to play in our industry's ongoing success. And key to that success will be public policy that promotes meaningful competition and an equal playing field in Canada, so that our industry is best positioned to compete on the world stage.
This is why the CRTC's decision, which no longer identifies Canadian linear broadcasters as the exclusive trigger of CIPF funding, is so important. It's an example of how enlightened regulatory decision-making can remove barriers to the next great made-in-Canada project.  And that's an outcome I think we can all agree deserves a ten-out-of-ten.