Get ready for wind, snow at your next movie screening
Cineplex is launching its first 4DX theatre today, complete with "environmental effects" aimed at amplifying the movie-going experience.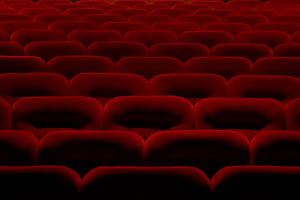 Cineplex is opening its first 4DX theatre today.
Audiences who visit the Yonge and Dundas theatre in Toronto will be treated to more than just a movie. The new auditorium features more than 20 "environmental effects" such as wind, mist, snow and scent, as well as 80 motion seats, aimed at enhancing the movie-going experience.
The theatre was created in partnership with Seoul, Korea-based CJ 4DPLEX and marks the 300th 4DX auditorium that CJ 4DPLEX has opened globally – and the first in Canada. Sarah Van Lange, director of communications at Cineplex, told Playback Daily that audience demand for the new experience is high. In addition to the success of the other 299 theatres already operating around the world, Van Lange said Toronto audiences are showing interest in the tech. "We announced that the theatre was opening earlier in the week and we already have sold-out shows," she said.
While she wouldn't divulge specific numbers, Van Lange said Cineplex's premium-offering lineup, including VIP and Ultra AVX theatre experiences, are being embraced by audiences. "For Star Wars, when advance tickets went on sale, 80% of the advance tickets we sold were for premium offerings," she said.
"We know that our guests love the premium offerings," she said. "That's why we're confident that Canadians will love 4DX as well."
The first film to get the 4DX treatment in Toronto is Marvel's Doctor Strange, with Cineplex announcing the auditorium will feature additional "Hollywood new releases."
A company release said the 4DX theatre will amplify the audiences' experiences from "watching a movie to almost being in it." This enhanced experience will cost audiences $21.99 for general admission to a 2D film, and $24.99 for a 3D film.
The new tech is one of many moves that Cineplex has made of late in an attempt to lure audiences from the couch to the movie theatre. In July, the company partnered with Barco Escape to bring multi-screen cinemas to Canada in time for the launch of Star Trek Beyond.