Creative BC, Irish Film Board partner on adventure series
The Gulliver Curse will be filmed in Ireland with post-production and VFX work completed in B.C. (Creative BC's Robert Wong pictured.)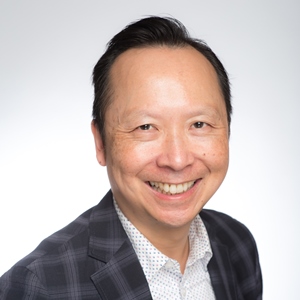 Creative BC and the Irish Film Board are partnering to support the development of The Gulliver Curse.
The series is the first international coproduction to result from of the CMPA's November 2015 trade mission to Ireland.
The adventure series is based on the novel by Jonathan Swift and follows Gulliver Sympson who actually opens a passageway to an alternate universe.
The script development will be partially funded through Creative BC's Project Development Fund and be written by Simon Barry (Continuum), based on an original script by Stephen de Souza.
The project will be co-developed by Vancouver's Omnifilm Entertainment (Jade Fever) and Dublin's Subotica Entertainment (Unless), in association with Veritas Entertainment.
Executive producers on the project are Simon Barry, Alan Gasmer (Vikings), Peter Jaysen (You, Me, Her), Paulo de Oliveira (Outlander), Tristan Orpen Lynch (Miss Julie) and Brian Hamilton (Mech-X4).
Filming on the series will take place in Ireland, with visual effects and post-production work done in B.C. Creative BC has provided $30,000 in funding for the project, with the Irish Film Board matching that investment.
Robert Wong, VP of Creative BC and  acting BC Film Commissioner (pictured), said in a statement that The Gulliver Curse will act as a pilot for other agency-to-agency co-development agreements. The agency will evaluate the success of the pilot project and may then decide to establish a tailored coproduction program focusing on global collaborations.