WIDC reveals Story and Leadership participants
Rama Rau and Winnifred Jong are among eight filmmakers bringing an in-development movie project or web series to the program.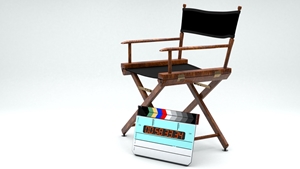 Women in the Director's Chair (WIDC) has named eight participants to its 2016 Story and Leadership program, including Rama Rau and Winnifred Jong.
Each of the participants will bring either a feature film or web series to the program and work with a variety of industry experts to develop their project further.
The filmmakers and projects selected are Virginia Abramovich (Eat or Be Eaten), Shelley Thompson (Dawn, Her Father and the Tractor), Melanie Oates (Small and Scattered), Gloria Ui Young Kim (Debra and Mona), Madison Thomas (Last Call) and Kate Green (NarcoLeap), as well as Rau (The Devil In Her) and Jong (Tokens).

Mentors for this year's program include Anne Wheeler, Siobhan Devine, Dr. Carolyn Mamchur, Linda Coffey, Lori Triolo, Maureen Webb, Lael McCall, Lauren Davis and John Galway.

As in previous years, part of the program will take place at the Whistler Film Festival, where participants will be involved in an industry immersion program, after which each female director will receive specific coaching on how to advance their project.
Participants in last year's program included Mary Walsh, Nicole Dorsey and Jordan Canning, with the latter's project Suck It Up receiving a greenlight, as well as approximately $155,000 in financing via the Harold Greenberg Fund, WIDC and Tattersall Sound and Picture. Canning's comedic drama, which deals with loss, grief and the tenacity of friendship, went to camera in May 2016.
This year's Whistler film festival runs from Nov. 30 to Dec. 4.