Deals: eOne, Raven Banner, Corus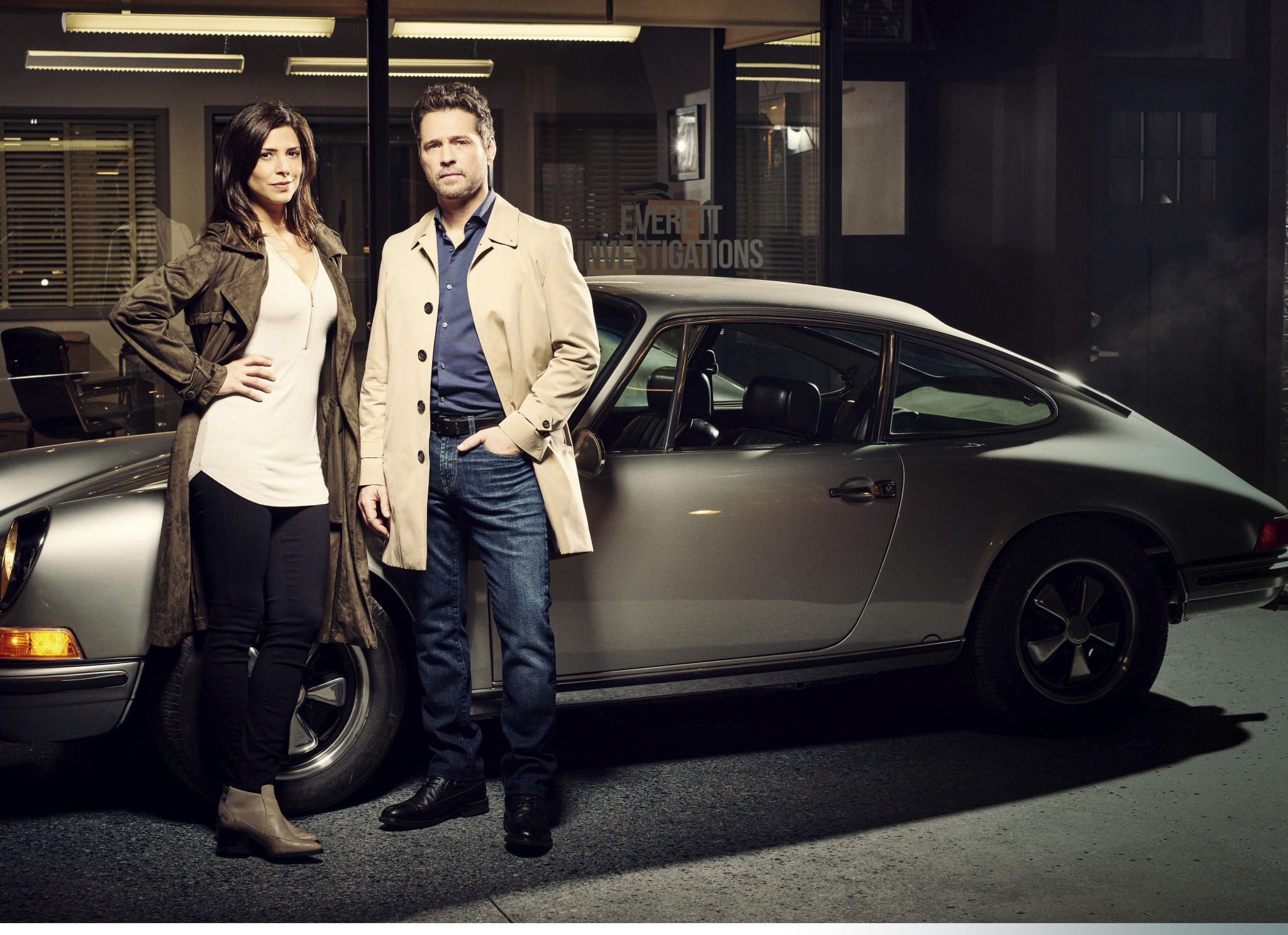 Private Eyes sets its sights abroad with a raft of international deals, Raven Banner acquires three Canadian features, plus more deals.
Entertainment One
eOne has secured a raft of international sales for season one of its detective procedural series Private Eyes. Universal Channel (U.K.), Turner's TNT Nordic, TF1 (France), Fox (Portugal/Spain) and SKY (New Zealand) all acquired the 10-episode first season. Private Eyes is produced by Entertainment One and Piller Segan, in association with Corus. Production on the 18-episode second season recently began in Toronto.
Raven Banner
Raven Banner has acquired the Canadian distribution rights to a pair of homegrown thrillers, with the indie distributor picking up Geoff Redknap's debut feature The Unseen and Chris Scheuerman's sci-fi thriller Lost Solace. The company also picked up the international sales rights to James Mark's Meza, which Raven Banner is shopping at the American Film Market. Raven Banner plans to release both The Unseen and Lost Solace  in the early part of next year. Last month L.A.-based sales agent Spotlight Pictures acquired the international sales rights to The Unseen.
Corus
Corus Entertainment-owned Nelvana has partnered with German broadcaster Super RTL to bring a trio of kids series—Hotel Transylvania: The Series, Ranger Rob and Stanley Dynamic—to German viewers. Stanley Dynamic  made its Super RTL debut in July. The animated adventure series Ranger Rob is set to premiere in Germany in early 2017, while Hotel Transylvania: The Series will launch on Super RTL in 2018. As part of the agreement, the three shows will air on TOGGO Plus one hour after their initial TV broadcast on Super RTL. The deal will also see all three series stream on kividoo, Super RTL's video-on-demand platform.
In other Corus news, the media co picked up all five seasons of factual series Operation Ouch. The show from London-based distributor Serious Lunch, will air on YTV later this fall.
Quebecor Content
Quebecor Content has acquired the French-language rights to Kiefer Sutherland-starrer Designated Survivor. The Toronto-shot series will be broadcast on Club Illico, as well as on one of TVA Group's channels. The U.S. show is produced by The Mark Gordon Company and ABC Studios. Quebecor Content has not yet announced a premiere date.
PNP
Vancouver's Pacific Northwest Pictures has acquired the all-media Canadian rights to A Hundred Streets, starring Idris Elba, and Nicole Garcia's feature film From the Land of the Moon. Earlier this week it was announced that both films would screen at Whistler Film Festival. PNP plans to release both films in Q2 of 2017.
Red Mile
Sales agent APL Film has acquired the international sales rights (except U.S.) to Justin McConnell's single-take thriller Red Mile. The film, which is produced by McConnell's prodco Unstable Ground, in association with Pasha Patriki's 9 Light Entertainment, was also picked up by 79th & Broadway Entertainment, which took the U.S. sales rights for the film. Red Mile tells the story of a drug addict to wakes up to find a woman lying dead next to him. The deal for the film was negotiatied by Andrew van den Houten of 79th & Broadway Entertainment, Warren Nimchuk and Brian Sweet of APL Film, and Unstable Ground's McConnell. Earlier this week it was announced that Red Mile will makes its world premiere at the Whistler Film Festival.
108 Media
Toronto-based indie distributor 108 Media has acquired the international rights to four feature films for its genre-focused Madcap 108 label. Deals for Cash Only, Parasite, The Triangle and Monsters in the Woods were secured by the company's new acquisitions executive Larry Bain.
With files from Elizabeth Foster