Whistler Film Festival unveils 2016 lineup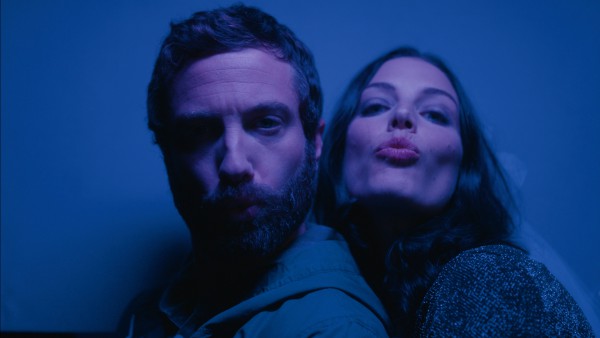 Nineteen films will compete for the Borsos award for best Canadian feature, including Tyson Caron's Lovesick (pictured) and Justin McConnell's Red Mile.
The Whistler Film Festival has unveiled its 2016 lineup, with nine Canadian films world premiering at the B.C. fest. In total, more than 65% of the festival's lineup is made up of Canadian films.
Tyson Caron's romcom Lovesick, starring Jacob Tierney and Jessica Pare, will have its world premiere at the fest, as will Red Mile, the one-take thriller from Little Terrors short film fest founder Justin McConnell.
Other Canadian features bowing at the fest include Katherine Schlemmer's The Death (and Life) of Carl Naardlinger, Menorca from Farpoint Film's John Barnard, and David I. Strasser's debut feature Raw.
These films all compete in the $15,000 Borsos Competition for Best Canadian Feature. In total, 19 features will compete, including Ken Finkleman's satire An American Dream: The Education of William Bowman; Chloe Leriche's debut feature Before the Streets, which is filmed in the Atikamekw language; Olivier Asselin's WWII-set thriller, The Cyclotron; and David Ray's Grand Unified Theory, which premiered at the Beijing International Film Festival. Other films up for the prize are Martine Blue's debut feature Hunting Pignut, Chris Craddock's Alan Thicke-starrer It's Not My Fault and I Don't Care Anyway, Chris Scheuerman's Lost Solace,  Adam Levins' Population Zero, Leon Marr's The Second Time Around, Amy Jo Johnson's The Space Between, Steve Kerr's The Squealing Game, Kirsten Carthew's The Sun at Midnight, Jean Francois Pouliot's box-office hit The Three Little Pigs 2 and Jeremy Gillespie and Steven Kostanski's The Void.
The jury for the Borsos competition consists of filmmakers Deepha Mehta and Ingrid Veninger and actor Tzi Ma.
Outside of the Borsos competition, the Canadian films screening at the festival include Serendipity Point Film's Below Her Mouth, Deepa Mehta's Anatomy of Violence, Robert Cuffley's Chokeslam and Sean Cisterna's Kiss and Cry.
In addition to the Canadian features debuting at the fest, four Canadian docs will world bow. Lynn Spencer's doc profiling prima ballerina Simone Orlando, Broken, will premiere, as will Leslie Ann Coles' rock'n'roll doc Melody Makers, Should've Been There, Fern Levitt's Sled Dogs and Jennifer Di Cresce and Michael Savoie's Mr. Zaritsky on TV.
The festival will open with TIFF fan-favourite La La Land from director Damien Chazelle. The fest will also include Canadian premieres of John Madden's Miss Sloane and Mike Mills' 20th Century Women. The closing night film is the Canadian premiere of Shades of Winter: Between, from Austrian filmmaker Sandra Lahnsteiner.
The Whistler Film Fest runs from Nov. 30 to Dec. 4.