Don Carmody Television adds to team
With the company in "heavy development mode," Jane Beaubien has been appointed senior director of finance.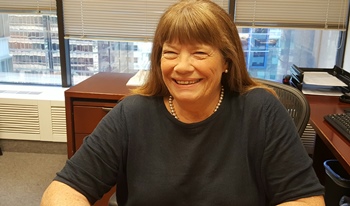 Don Carmody Television and Don Carmody Productions have added Jane Beaubien to the team.
Beaubien has been named to the newly created position of senior director of finance. Reporting to DCTV partner and strategic counsel, John Barrack, Beaubien will manage the financing of the companies' projects and oversee the financial operations.
"We've had a lot of success as a young company on the television side. Now we're at a point where we're developing a number of different things internationally in Asia [and] Europe," Barrack told Playback Daily. "We're in heavy development mode. So when you're in the development stage you're really looking at the financing piece. Apart from the creative, it's the first thing you start with."
Beaubien previously served as an accounts manager at National Bank of Canada. Prior to that, she worked for 30 years in the film and TV sector in various roles, including as a producer and president of her own independent production company.
"Jane comes out of production and understands both sides of the equation. She's able to give us a perspective that we wouldn't otherwise have and really understand the tolerances inside the lending institutions and the private investment world in our sector, so that we can look at things very differently," Barrack said.
Don Carmody Television also promoted Renée Janes-Reid to the position of director, business affairs. Janes-Reid, who just completed her Osgood Certificate in Entertainment Law, was previously a development coordinator with the company. In her new role, Janes-Reid will handle the television division's business affairs, as well as administrative and partnership reporting.