Column: Immigration tips for your trip to AFM
With the American Film Market just days away, immigration lawyer Lorraine D'Alessio offers a primer on travel and visa requirements for those headed south.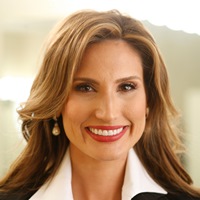 Lorraine D'Alessio, Esq. 
Here in L.A,, preparations are ramping up for the annual American Film Market, known worldwide as one of the industry's most prominent trade fairs. Held every fall in early November, the confab takes over much of downtown Santa Monica, as thousands of decision makers pour in from around the world to catch screenings, attend panels, and build their networks.
The event's unique focus on deal making and relationship building makes it a fertile incubator for launching new partnerships. Distributors, buyers, financiers and broadcasters all flock to the gathering in search of compelling content, where they rub shoulders with agents, directors and producers seeking creative partners as well as financial backing.
With this kind of critical mass in place, it's no surprise AFM often draws a substantial contingent from Canada. Producer David Cormican, executive VP at Toronto's Don Carmody Television, has attended the market for the past seven years. He says AFM offers Canadians a cheaper alternative to more far-flung venues like Cannes or Berlin's European Film Market, allowing them to sustain key connections without breaking the bank on pricey hotels and airfare.
"So much of it is catching the latest and greatest," Cormican said. "It's a great opportunity to see what your competition is up to, or to learn where the industry is headed. I'm constantly learning from other people about new financing models, new ways of developing projects. No two trips are the same."
Because AFM takes on special meaning in the eyes of U.S. Customs and Immigration, due to the event's status as a business conference, there are a number of U.S. immigration regulations and procedures that Canadian residents and citizens should keep in mind when planning their trip
Foreign travellers who enter the U.S. for the primary purpose of attending AFM (as opposed to a trip that also involves sightseeing, for instance) are considered "business visitors" by U.S. Customs and Immigration authorities, not tourists. For that reason, depending on their country of origin, these individuals may have to obtain a temporary visa called the B-1 or B-2 from their local U.S. embassy or consulate before gaining entry to the States. The key distinction is whether you are a Canadian citizen, and if not, whether you are a citizen of a country included under a special U.S. Visa Waiver Program (I'll get to that in a second).
First, the easy stuff. If you're a citizen of Canada, you can probably breathe a little easier, as you're automatically exempt from the B-1/B-2 requirement. Instead, when you make the trip to California for AFM, we suggest that you indicate you're travelling for business when asked to explain the purpose of your visit. If you find yourself asked by customs to share a little more detail about your business dealings, we suggest you explain to them that you're in town to attend a conference and take a few meetings. It's also always prudent to bring along documents demonstrating your permanent ties to Canada, like proof of employment or residence, so that officers don't assume you're attempting to relocate to the U.S. to seek out work.
Where things get tricky, however, is if you reside in Canada but are not a Canadian citizen. If that's the case, you may still be able to secure a fairly direct path to entry, so long as you hold citizenship in a country covered by a special framework called the U.S. Visa Waiver Program. Under this agreement, citizens and nationals from about 38 countries, (mainly in the E.U. or East Asia) can visit the States for tourism or business without special visas for up to 90 days. These visitors must apply for an online authorization called ESTA in advance, but approval rates are high and the process is relatively painless.
If the Waiver program doesn't apply to your country, your fallback is to submit an application directly to the U.S. State Department for a B-1 or B-2 visa, the two visas I mentioned earlier. The B-1 applies strictly to business travellers, while the B-2 can apply to tourism and family visits. As part of the application process for a B-1 or B-2, you'll typically need to schedule an in-person interview at your closest U.S. embassy or consulate. Appointment and processing wait times vary drastically from one location to the next, so you'll want to initiate the process about four to six months prior to departure, just to play it safe.
AFM even offers a resource called a visa invitation letter, which is required for certain visa applications. If you find you need an invitation letter in order to complete your application, make sure you register with AFM as an attendee a few months in advance. Doing this will allow you to request an official letter inviting you to the conference. In addition to helping you finalize your application, these letters are a great resource to have on hand when entering the country, as you can point to them in order to clearly demonstrate to officers the purpose and scope of your visit.
Securing a visa just to attend a conference might feel like a nuisance, but not in comparison to to the consequences you could face if you use the wrong channels and things go awry. U.S. Customs and Border agents enjoy wide latitude in these matters, and if an officer suspects you of entering the country improperly or misrepresenting your visit in any way, they have the discretion to not only deny you entry on that one occasion, but bar you from the States for five to 10 years, or even for life – definitely not a risk you should take!
This is a particular concern for performers. We've all heard the horror stories about actors coming down to L.A. for meetings, only to have Customs officers falsely assume they're trying to work without authorization once they learn the traveller's occupation, and then deny them entry. Beyond that, one of the most common reasons for being refused entry is that in some cases, U.S. Customs simply does not believe that you are a "genuine visitor," and do not have sufficient ties to Canada, or your home country, to warrant admission to the U.S. A lack of strong ties to Canada or your home country can suggest to officers that you are attempting to permanently relocate to the States and/or seek employment in the country, instead of just making a temporary visit. If you are refused entry to the United States for these reasons, any future visa and/or ESTA application will most likely be denied as well.
The best way to avoid these misunderstandings is ensuring you have the right documentation that demonstrates the scope and purpose of your visit in unmistakable terms. Give yourself peace of mind by taking all the right precautions. Then, once you get to AFM, you can focus your energy on where it counts most – forging connections that advance your career.
Disclaimer: This article is for informational purposes only. 
Lorraine D'Alessio is an immigration lawyer with  D'Alessio Law Group.