Bristow Global Media looks to expand in U.S.
New York-based Megan Sanchez-Warner joins the Toronto content creation company as executive producer.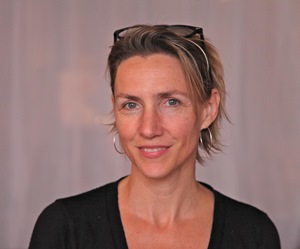 Toronto-based Bristow Global Media has appointed Megan Sanchez-Warner as executive producer.
Sanchez-Warner will work with BGM's development team on projects for the U.S. and global markets. She'll be based in New York and report to Julie Bristow, president and CEO of BGM.
Bristow told Playback Daily the hire is an integral part of the company's goal of expanding in the U.S. market.
"We have done work in the U.S. before, but [this is our] first step in terms of a hire that signals the fact that we've got somebody on the team that has the skills and experience to develop, pitch and successfully produce for the U.S. marketplace," she said. "It's really important for me to be working in probably the second biggest and most important market to the company, which is the U.S."
Sanchez-Warner has served as an executive producer on BGM's Hockey Wives, which W Network renewed for a third season earlier this month. She has more than 15 years in the TV  industry and has produced series such as The Real Housewives of Atlanta, The A-List New York, and Love & Hip Hop Hollywood, among others. Prior to joining Bristow, Sanchez-Warner served as an executive producer on WEtv's My Life is a Telenovela. 
In her role as EP, Sanchez-Warner will focus on developing character-driven documentary series.
Bristow added she's always looking for female executive producers to add to the BGM team. "I think that the unscripted content market is generally driven by female audiences. In terms of the aspiration of BGM, but also the way we position ourselves, I think having strong female storytellers is essential. Megan is one of those."