Deals: Portfolio, LaRue, eOne, 108 Media
As news of MIPCOM deals continues to trickle in, Portfolio, eOne and LaRue announce international sales. (LaRue's Amazing Gayl Pile pictured.)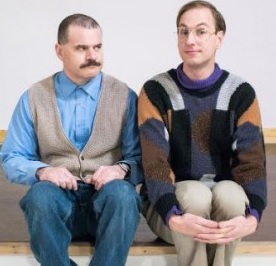 Portfolio Entertainment
Portfolio Entertainment has sold its children's animation series Freaktown (26 x 30 minutes) into the U.K., India and Denmark. In deals secured at MIPCOM, the Toronto-based animation company's series was acquired by Sony Pictures Television for its U.K. channel Kix, Denmark's DR for DR ULTRA Channel and Disney for its channels in India. Freaktown, which is produced by Portfolio and commissioned by Teletoon in Canada, follows the adventures of skeleton Ben Bones and his friends as they protect their town from being taken over by Princess Boo Boo.
LaRue Entertainment
London, U.K.-based distributor Limonero Films has acquired the rights to LaRue Entertainment's The Amazing Gayl Pile. The deal, which was made at MIPCOM, sees Limero taking the U.K. rights to the comedy series, which airs on CBC Comedy in Canada and on Seeso in the U.S. Gayl Pile was picked up by NBCUniversal's comedy streaming service Seeso in October 2015. The series is created by Morgan Waters and Brooks Gray, who produce the series alongside LaRue's Matt King and Andrew Ferguson. 

In other LaRue news from the week, the Toronto-based prodco signed a first-look deal with comedy creator Andy King. Under the deal, Andy King will develop and produce original scripted and unscripted programming via his production banner Ace King Films. King was the creator of several of LaRue's digital projects, including True Dating Stories and its upcoming feature film Filth City.
eOne
eOne has secured a broadcast deal with NBCUniversal preschool net Sprout for its BAFTA-winning CGI-animated film Lost and Found from London-based Studio AKA. The half-hour film, which is based on bestselling author Oliver Jeffers' children's book of the same name, will make its Sprout debut in the U.S. on Dec. 2 at 3 p.m. E.T. and will continue to broadcast throughout the month. Lost and Found follows the adventures of a small boy who decides to help a penguin find its way home to the South Pole after discovering it on his doorstep. The film features narration by celebrated actor Jim Broadbent (Harry Potter and the Half-Blood Prince) and a score by composer Max Richter. To date, Lost and Found has garnered 61 international film awards including its BAFTA Children's award (U.K.). And previous television sales deals were also signed with Ireland's RTE and Nickelodeon for its US, UK and Australian channels.
108 Media
Indie distributor 108 Media has acquired the exclusive worldwide distribution and packaging rights to the horror anthology series Disturbia (6 x 60 minutes). Created by Adam Phillips and directed by Tony Tilse, the series is set in various locations across South-east Asia and is to be produced by the U.K.'s Bedlam Productions (The King's Speech), Singapore-based Make Entertainment and U.K.-based Big Man Films.
With files from Jeremy Dickson, Kidscreen