Saving Hope to end after fifth season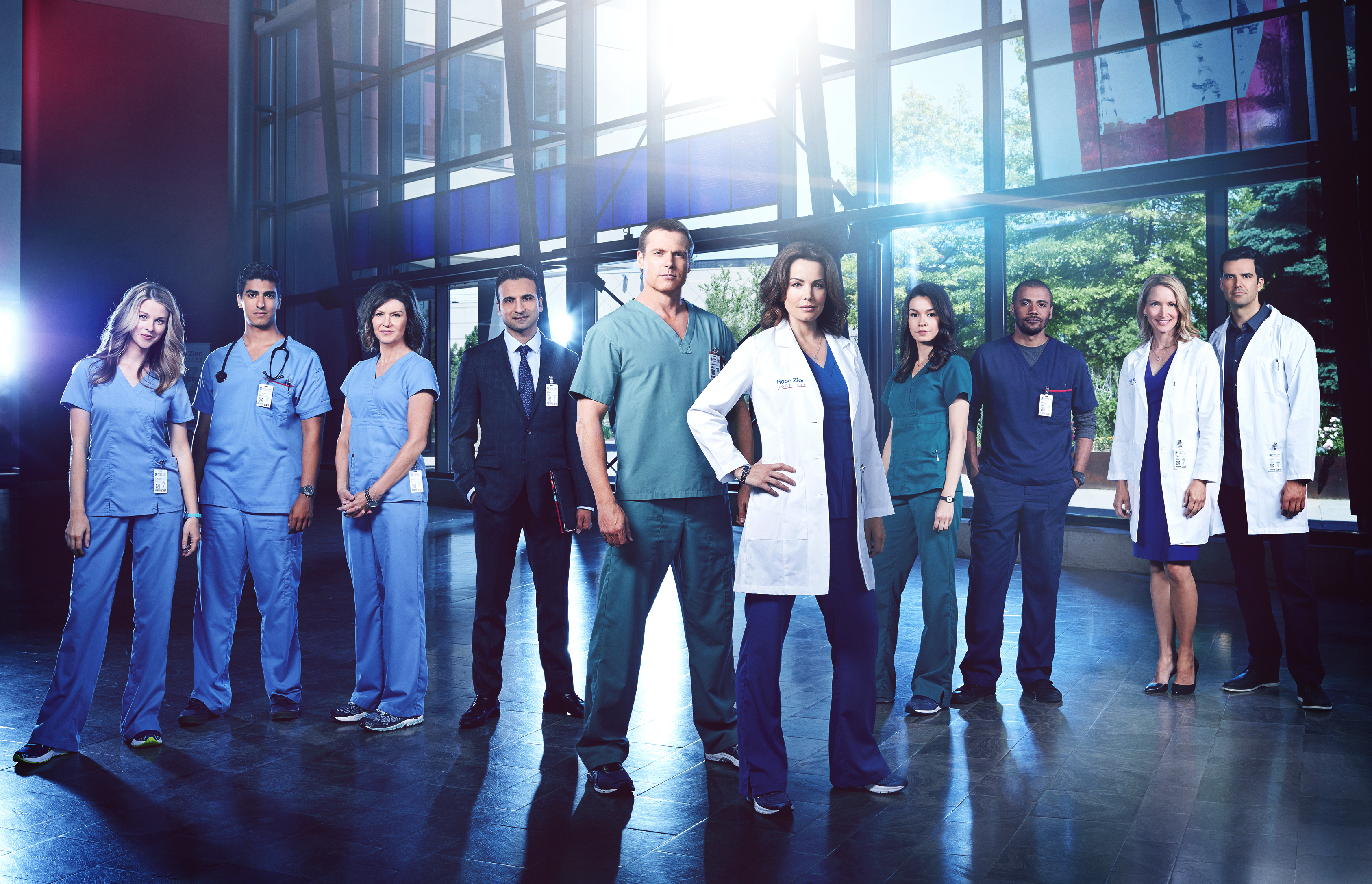 After 85 hour-long episodes, production on the medical drama is set to wrap for the final time next week.
Bell Media has announced that the fifth season of Saving Hope is to be the medical drama's last.
The final 18-episode season is currently shooting in Toronto, with production scheduled to wrap on Nov. 1. Season five is set to air as part of CTV's 2016/17 midseason lineup.
Saving Hope, which is produced by ICF Films and eOne in association with CTV, debuted in 2012 after CTV had placed a 12-episode order for the series in Nov. 2011.
The hour-long drama posted consistently strong ratings throughout its five-season run, with its season-one broadcast debut drawing 1.52 million viewers (2+) to CTV in June 2012 and its season-two return attracting 1.5 million viewers (2+) in January 2014. The season-four premiere, which aired in October 2015, also drew 1.5 million viewers.
The series is executive produced by Ilana Frank, John Morayniss, and Linda Pope, and co-executive produced by Noelle Carbone, Patrick Tarr, Jocelyn Hamilton, and Sonia Hosko, while Adam Pettle serves as showrunner and exec producer.
International distribution of the series is handled by eOne. The series is made with the articipation of the Canadian Media Fund and the Canadian Film or Video Production Tax Credit.
The fifth season of Saving Hope stars Erica Durance, Michael Shanks, Wendy Crewson, Benjamin Ayres, Julia Taylor Ross, Michelle Nolden, Huse Madhavji, Kim Shaw, Dejan Loyola and Jarod Joseph.