Rainmaker buys Frederator, Ezrin Hirsh
The Vancouver-based animator acquired U.S. studio and MCN Frederator and Ezrin Hirsh Entertainment to form WOW! Unlimited Media to be led by former Nelvana head Michael Hirsh.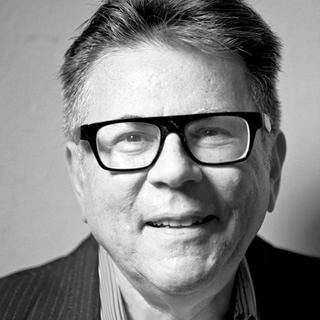 Vancouver-based Rainmaker Entertainment has acquired U.S. animation studio and multi-channel network Frederator Networks and kids' production company Ezrin Hirsh Entertainment. The trio will combine to form WOW! Unlimited Media, with Rainmaker and Frederator continuing to operate under their current names.
Frederator, headquartered in New York, operates an animation studio and says it's the world's largest animation-only MCN on YouTube, averaging 450 million views per month. Frederator founder Fred Seibert will take $17 million in equity from his company in exchange for shares in WOW! to become the largest shareholder in the new venture.
Toronto-based Ezrin Hirsh Entertainment, meanwhile, is a kids' content producer consisting of Nelvana co-founder Michael Hirsh (pictured), music producer Bob Ezrin, business development consultant Neil Chakravarti, and former SVP of advertising a Warner Bros. Pictures Christian Davin. Ezrin Hirsh will take $5.2 million worth of shares in WOW!
WOW! will be led by Hirsh, who assumes the roles of CEO and chairman of the board, while Seibert takes the position of chief creative officer. Ezrin takes the role of vice chairman, while Chakravarti becomes president and COO. In addition, Bryant Pike has been named CFO and Michael Hefferon, Rainmaker's president and CCO, will serve as EVP.
WOW! will aim to fuse Rainmaker's animation-production infrastructure with Frederator's distribution platforms to create children's content with a focus on multiple platforms, including video-on-demand, mobile and linear TV, according to a release.
Once the transaction is complete, WOW! will reorganize its capital structure to meet Broadcasting Act (Canada) requirements regarding Canadian control, according to the statement. Additionally, all of Rainmaker's $13.5 million convertible debt will be eliminated. Following completion, the company will possess an estimated net cash position of approximately $11 million, which the company says it intends to use for future acquisitions and other initiatives. At this stage there will be no movement of personnel and each of the organizations will continue to operate in their current offices and studios.
In May, Rainmaker took a $10-million write-down following the disappointing North American debut of Ratchet & Clank, which earned US$4.8 million on its opening weekend.
A month earlier, Gregory R. Little returned to the company to oversee creative development, content strategy and sales, as Rainmaker looked to further strengthen its original production pipeline and service business across its film and Mainframe television divisions. Based in L.A., Little has been developing strategies to exploit emerging platforms and distribution models.
And a little over a year ago it was announced that Rainmaker had proposed a deal to acquire Murdoch Mysteries producer Shaftesbury Entertainment in $20.5 million deal. However, the share purchase agreement was terminated when the deal ran over the three-month window for completion.
With files from Kidscreen's Wendy Goldman Getzler.